Editorial - We can get astronauts into space, but not pork chops to Paris
Talk radio host Ian Collins in a recent interview with Peter Hardwick, BMPA's Trade Policy Advisor, remarked on the irony of watching astronauts in Elon Musk's space shuttle "waving at the camera as they head off to the moon" while down here on earth "we can't get a pork chop to Paris."
Sadly, he's right. The new border and customs regime has all but halted small, mixed, just-in-time deliveries of British pork chops, sausages and other meat products to supermarkets and customers in the EU and Northern Ireland.
What's the problem?
The problem is that it's now not viable to send a single lorry load of mixed products from different UK businesses to different EU or Northern Irish customers to stock their shelves for the following few days. We did hear of a lorry going to Northern Ireland taking just four pallets of a single product (it should have been carrying 23) to get supplies to a supermarket, but that's not sustainable.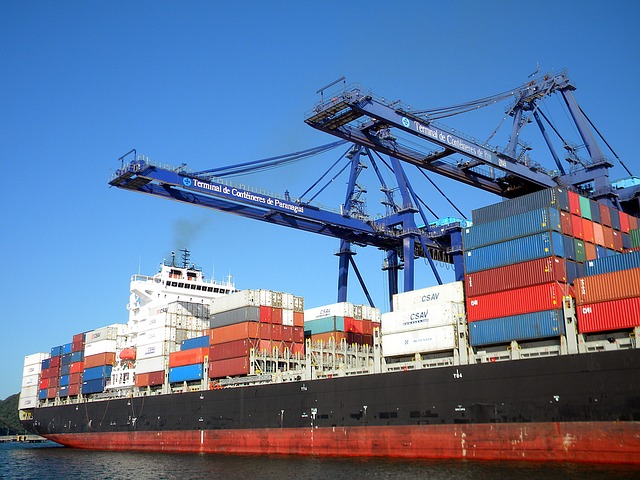 Nick Allen, CEO of the British Meat Processors Association explains some of the reasons for this: "The new system is adding an average of 30 hours into the process; and the costs to ship these loads are now around 60 percent higher than last year.
"This is caused by a combination of additional charges from HMRC and their French counterpart, extra customs agents' and veterinary charges to process the paperwork and haulage charges that have risen four-fold due to delays at the border. On top of that, freight insurers are raising premiums or simply refusing to insure loads."
There is one option for meat companies which is to send one large load of a single product. But this is not how a Parisienne supermarket wants to be supplied. Technically this load could be delivered into an EU hub and then further distributed to the customers, but this is not viable for all but the very largest meat companies. One unintended consequence is that British firms are now registering EU businesses to bypass the export problems meaning Britain is now losing jobs and business.
Because of this situation consignments of British meat heading to customers on the continent are still below 50 percent of normal volume, with some companies doing no exports at all. And this inability to export the parts of the carcase that Brits don't buy means that meat processing becomes less profitable which will eventually hit livestock prices for British farmers.

So, how do we get a pork chop to Paris?
Short of having to send an entire lorry load of pork chops (circa £70k worth), there is not a complete solution to this problem, nor is there one that we in the UK can enact unilaterally. It's going to require much more commercial co-operation between businesses as well as political co-operation between the UK and the EU to re-negotiate and re-design the system from top to bottom. What we are sure of is that whatever is being discussed by Michael Gove and Maroš Šefčovič to ease trade barriers with Northern Ireland should also apply to trade with the EU.
Click here to listen to the audio.
* Listen from 9:00 minutes
Peter Hardwick interview from 24:05 minutes