Farm Events Aim to Increase Pasture Profitability
UK - Three beef and lamb producers involved in the GrassCheckGB project will host grassland management events in May to share knowledge and help others increase profits from their pastures.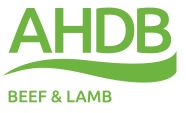 Led by Independent Sheep and Beef Consultant Dr Liz Genever and supported by AHDB, the Grassland Management workshops will discuss how to improve animal performance and farm profitability through soil and grass management.
With a focus on measuring and monitoring grass growth, the events at three farms across England, will also help farmers understand the quality and infrastructure needed to improve grazing strategies.
Jack Hanson, a farmer from Hereford who is part of the project said: "I'm really pleased to be part of the GrassCheckGB project.
"There is so much opportunity for beef and sheep farms in the UK to grow more grass and projects like this are really important to help gather data and spread knowledge on how we can all increase grassland profitability.
"I hope the trial will enable our farm to grow more grass and utilise it more efficiently and bring a benefit to others in my area trying to do the same thing."
GrassCheckGB is a three-year project, which aims to improve animal performance and farm profitability in pasture based systems by understanding the potential and variation in grass growth across 50 farms in Great Britain.
The project includes eight English beef and lamb farms plus the Rothamsted North Wyke research facility.
The farms each have a weather station and record and receive information on their grassland productivity, utilisation, nutrient efficiency and performance of livestock from grass on their farm.
They have access to grazing management specialists and the network of the other farmers involved in the project. The data will be used to predict grass growth in the future.
The GrassCheckGB results are printed in the Farmer's Guardian and the GrassCheckGB website each week.
The GrassCheckGB project is being part-funded from the £2 million fund of AHDB red meat levies ring-fenced for collaborative projects which is managed by the three GB meat levy bodies – AHDB, HCC and QMS.
The ring-fenced fund is an interim arrangement while a long-term solution is sought on the issue of levies being collected at point of slaughter in England, for animals which have been reared in Scotland or Wales.
For more information on each event visit the AHDB website:
For more information on the GrassCheckGB project visit GrassCheckGB.co.uk.