Scotch Beef, Lamb Showcased at Canadian Event
CANADA - Scotch Beef PGI and Scotch Lamb PGI are set to be high profile at a major international trade show, SIAL Canada, being held in the coming weeks in Montreal.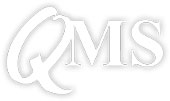 SIAL Canada runs over three days from 30 April – 2 May 2019 and attracts more than 1000 national and international exhibitors from 50 countries, welcoming over 18,500 buyers from Canada, the US and 60 other countries. The event caters to delegates looking to supply retail outlets, food service or the food processing industry.
At the event, Quality Meat Scotland (QMS) will share a joint stand with HCC Meat Promotion Wales and AHDB showcasing premium red meat products from England, Scotland and Wales as part of a UK initiative to support exports.
Samples of top-quality Scotch Beef and Scotch Lamb will be available for potential buyers to savour and QMS will be promoting the Protected Geographical Indication (PGI) status of Scotch Beef and Scotch Lamb, along with the guarantees of quality assurance, provenance and welfare that underpin the brands.
QMS is also partnering with Seafood Scotland, as part of the successful Surf and Turf initiative, who will be sampling Scottish salmon, langoustines and oysters at the event.
Emily Symonds, Project Officer with QMS, is attending the show and said the market in Canada offers significant potential for Scotch Beef PGI and Scotch Lamb PGI sales growth in the coming years.
"SIAL Canada is a fantastic opportunity for us to meet with buyers, reinforce key messaging and secure trade for our exceptional brands – Scotch Beef PGI and Scotch Lamb PGI," said Ms Symonds.
"Our presence at this trade exhibition, where we'll be promoting the best of Scotland's natural larder, is hugely important as we look to grow our red meat exports across Canada and create some exciting opportunities for our beef and sheep producers," she added.
Clare MacDougall, Head of Trade Marketing for North America and at Seafood Scotland said: "We are delighted to once again be working with Quality Meat Scotland (QMS) and this event forms part of a larger international campaign to promote 'Scotch Surf and Turf'.
"There is a strong appetite within the Canadian market for Scottish seafood which is growing year on year. Our presence at this show provides a key platform to identify and build relationships with key trade contacts and to promote the diversity of our exceptional Scottish seafood alongside premium Scotch Beef and Scotch Lamb."
The presence at SIAL in Canada, as well as other international trade shows and activities, is funded by the £2 million fund of AHDB red meat levies ring-fenced for collaborative projects which is managed by the three GB meat levy bodies – AHDB, HCC and QMS.
The ring-fenced fund is an interim arrangement while a long-term solution is sought on the issue of levies being collected at point of slaughter in England, for animals which have been reared in Scotland or Wales.