Japanese Buyers Impressed by Scotch Beef
SCOTLAND, UK - A group of Japanese meat buyers were invited by Quality Meat Scotland (QMS) to visit key sites in the Scottish red meat industry supply chain, to gain a better understanding of Scotch Beef PGI production and learn why it is recognised internationally as a top quality product.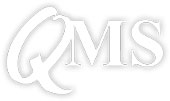 The visit was inspired by a recent critically acclaimed documentary STEAK (R)EVOLUTION - which depicts director Franck Ribière on a global pursuit for the best steak in the world. The group of 25 experienced meat buyers, butchers and members of the Japanese Meat Association visited ABP meat processers in Perth before being shown around Netherton Farm, near Blackford in Perthshire, which is run by the McLaren family.
During the farm and processor visit organised by QMS, the buyers were able to see first-hand the dedication, care and stockmanship skills behind the production of top quality Scotch Beef PGI and learn about the quality assurance, traceability and animal welfare which underpin the iconic brand.
The farm is a member of QMS's quality assurance scheme and while on the farm the Japanese visitors heard about the importance of animal welfare in the production process and the dedication of Scottish farmers to achieve optimum animal welfare through the collaboration with the Scottish SPCA.
Laurent Vernet, Director of Strategic Engagement of QMS, joined the buyers on the visit and said they were clearly very impressed with the quality of the animals and the natural environment they are being farmed in.
"The visit from our Japanese guests was a positive step for the industry in establishing new markets out with the EU. In Japan beef is very much a premium product and our guests were particularly interested in the levels of traceability guaranteed by our assurance scheme in Scotland," he said.
The group also enjoyed sampling Scotch Beef at a dinner prepared by Craig Hart, Executive Chef of the Sheraton Grand Hotel, Edinburgh.
The main course consisted of Roast Rib of Pedigree Aberdeen-Angus Scotch Beef - grass-fed from Hardiesmill Farm in the Scottish Borders - with yorkshire pudding, marrow jus, Arran Victory 1918 dripping roasted potatoes, broccoli hollandaise, wild mushrooms and smoked vine tomatoes.
The meal also included a surf and turf canape, sponsored by Seafood Scotland, and a traditional haggis starter, sponsored by McSween's of Edinburgh.