Beefing Up Celebrations of Mexico's 'Dia de Muertos'
MEXICO - The UK's beef sales could be in for a seasonal boost this autumn thanks to Mexico's 'Dia de Muertos' celebrations.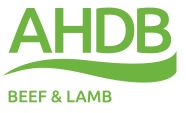 Research shows that over the past five years, Mexican evening meals have increased by 40 per cent, most popular with adults aged 25-34 and a quarter of those under 24 years old – with fajitas, tacos and nachos experiencing the biggest growth according to Kantar Worldpanel data.
While Halloween food is traditionally focused on sweet treats, pumpkins and popcorn, the Mexican celebrations, known as Day of the Dead, which commemorate the spirits of family members and friends, provide inspiration to bring Mexican beef dishes to plates across the country.
The celebrations last from 31 October to 2 November, but preparations can begin up to a month in advance.
Beef farmer and partner in online food business, Paul & Kirsty's Perfect Night In, Paul Westaway said: "Today's consumers are looking for quick and easy meals, but often turn to the same old solutions through the week. Seeking inspiration from Latin America, beef based dishes can be brought into the Dia de Muertos celebrations, to give consumers a taste of this simple but colourful cuisine, which younger people love.
"The majority of Mexican recipes including fajitas, tacos and nachos, see either minced beef or thin cut slices of steak added to healthy dishes, which can be cooked in under 20 minutes. Unlike chicken, beef can be cooked rare, which reduces cooking time further and keeps the meat deliciously tender and succulent, along with the delicious spices."
The 'Dia de Muertos' celebrations bring a host of colourful imagery and theatre, which bought the introductory scenes of James Bond Movie, Spectre, to life. Restaurants and pubs can use that colour to entice consumers to try a new menu or brighten up décor as the darker autumn nights draw in.
AHDB's Senior Food Service Manager, Hugh Judd, said: "In Mexico, colour and spice is very much a part of life. British restaurants and pubs can bring some of that fiesta into their autumn menu and décor, under the Dia de Muertos banner.
"While the cold nights draw in, consumers can be drawn into venues with the spectacle this Mexican celebration can offer, showcasing quality British beef and lamb and creating the buzz and excitement consumers will look for."
To find Mexican recipes to support the Dia de Muertos celebrations visit simplybeefandlamb.co.uk and search for 'Mexican'.