OIE: More Foot and Mouth Cases in Botswana
BOTSWANA - There have been 14 new cases of Foot and Mouth Disease in cattle in Botswana.
The cattle affected were grazing in a communal area in the Ngamiland region.
The outbreak was detected during the ongoing mass vaccination campaign. Total cattle vaccinated in the region since the disease was found in early March amount to 16,707.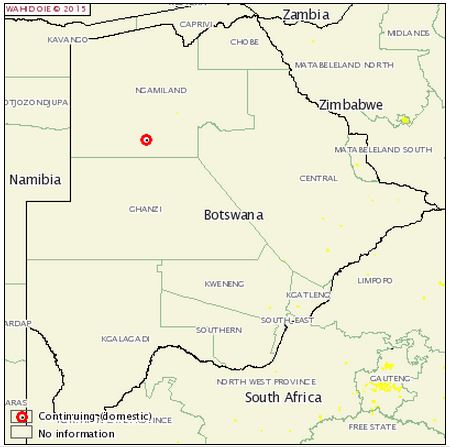 TheCattleSite News Desk