Outcome Measures Drive Producer Profitability, Sustainable Practices
ANALYSIS - Farmers are seeing the value of switching to outcome measures to increase profitability as part of building on their sustainable farming practices.
Farmers are business focused – they are constantly looking for efficiencies that can increase their profitability and overall sustainability of their business. To do that, they need to identify aspects in their operation that can be improved," Ruth Layton, a Veterinary Director within the Sustainability Science Division of Benchmark Holdings plc – a sustainable food chain business with practical research farming operations in the UK and Brazil.
"Outcome measures help farmers do this; they are simple and straightforward metrics that can help increase your profitability, while ensuring we farm in a sustainable way."
By sustainable, we mean farming practices that respect people, animals and the environment, while at the same time are commercially viable.
What are Outcome Measures?
Outcome measures are data captured during the production cycle and slaughter that can be benchmarked between operations all around the world, providing an indicator of what's working well on your farm and what's not.
Currently, sustainability of farm production systems is being driven by input measures which can be very prescriptive and tell farmers exactly what they must do, and the results can vary greatly by region due to differing conditions. However, outcome measures are simple measures that are globally transferable, so there's less need to take into account regional differences.
"For example in poultry, some are very focused on stocking densities (an input measure), but a low stocking density is not automatically synonymous with good animal welfare," Layton said. "However, if you were to measure hock burn or foot pad dermatitis prevalence in poultry, they are outcome measures that could be measured on any farm or slaughter house anywhere in the world and are directly related to the welfare that animal has experienced."
Examples of other sustainability outcome measures include disease incidence and mortality, yield, skin injuries, carcass downgrades and resource use including kilograms of liveweight produced per liter of water or hectare of land or kilograms of finished product per kilowatt hour of energy used or kilograms of greenhouse gas emissions produced.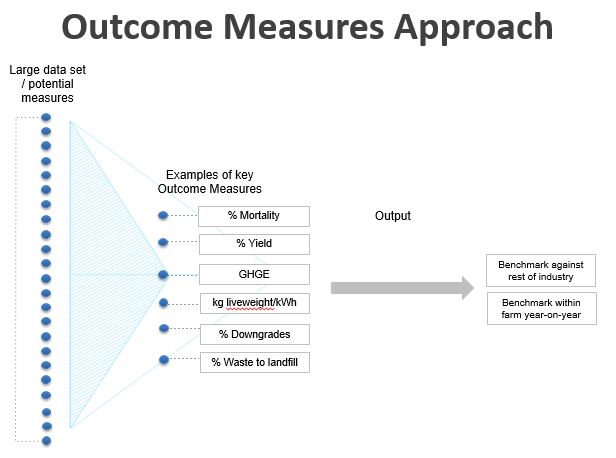 Why Use Outcome Measures?
Every operation has areas where it can improve. Outcome measures can drive sustainable solutions by highlighting those opportunities for improvement. Outcome measures can help quickly identify problem areas in your operation or recurring issues like high water use, high mastitis levels or high mortality. They will continue to be a problem until you identify what they are and resolve them.
"Unlike input based systems, outcome measures allow farmers to create innovation on their operation – they tell farmers what they want to know – exactly what's happening on their operation," she said. "They don't tell them how to farm. Outcome measures allow farmers to solve their own issues in their own way."
Layton isn't suggesting that farmers ignore input measures and acknowledges that being aware of input measures is important to reducing risk. However, if you are seeking long-term strategic solutions – as in fundamental root-cause solutions that can change your business for the better - then outcome measures should be part of your management plan.
How Do I Capture Outcome Measures?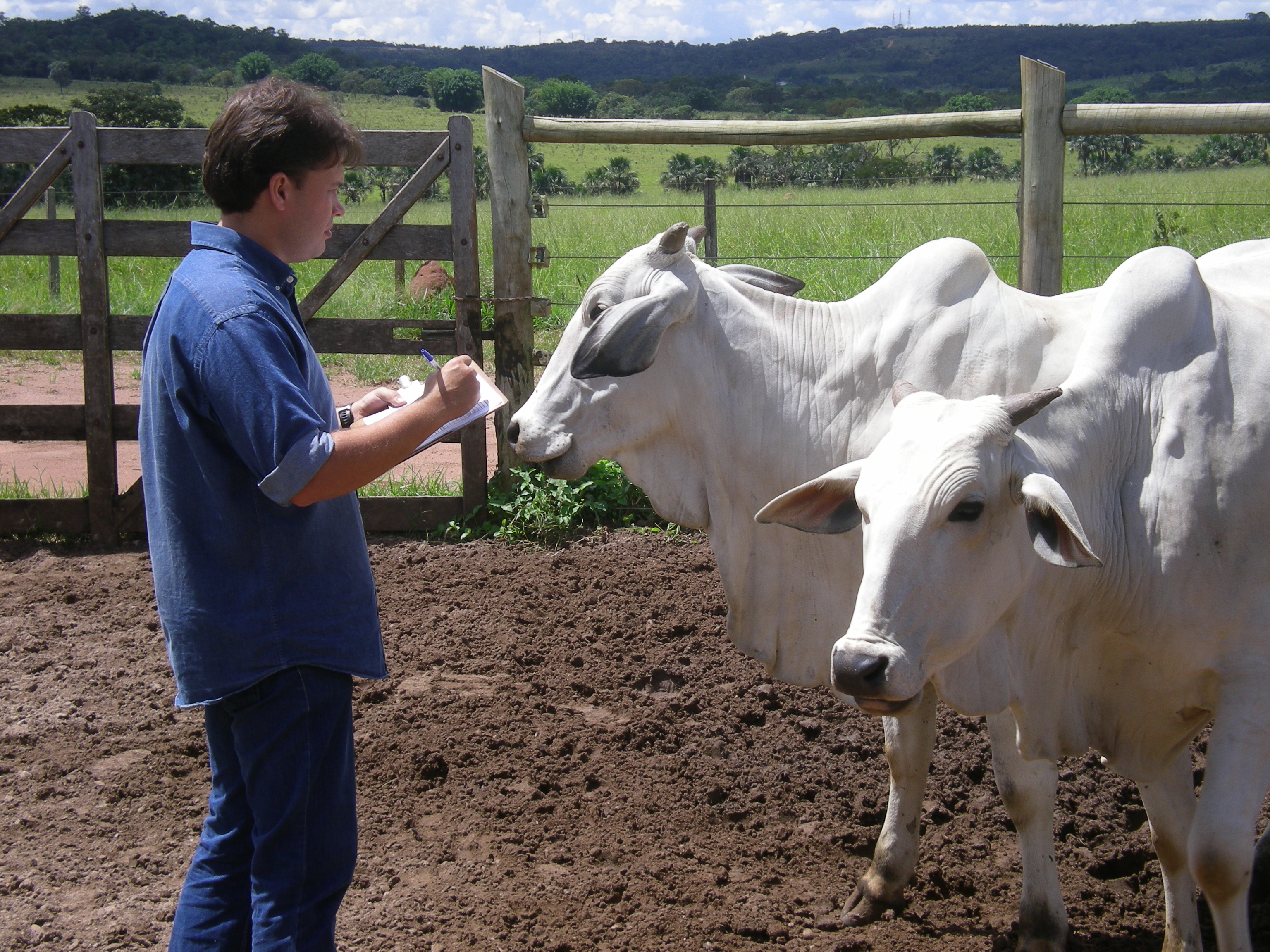 It isn't necessary to have a lot of outcome measures - 10 to 20 are all that need to be measured both on-farm and at-slaughter. Measuring a handful of meaningful data in a practical manner can highlight opportunities to improve your sustainability versus applying hundreds of differing input measures that may give different results when applied in different farming operations.
Measuring at-slaughter is easy and a cost-effective way for livestock producers to get robust data because much of this information is already required to be captured by quality assurance teams or as part of the primary safety inspection. These slaughter houses may be willing to share their data if it could also assist them in improving their operations or those of the farmers supplying into them. In some companies, camera systems are being used to automatically measure, for example hock burn and carcass downgrades, which provide very consistent results.
The collection of on-farm outcome measures may require an investment in time and in some cases equipment, for example installing a water meter. But the return on investment is well worth it. The data is critical to allow benchmarking and tracking of outcome measures that highlight opportunities for farmers to improve profitability and sustainability.
David Main, Professor at Bristol Veterinary School in England, noted that assessment of health, productivity and welfare can bring significant benefits to a producer, including a clear understanding of the challenges, defining priorities for investment and measuring the impact of husbandry changes.
"The often used saying - if you treasure it, then measure it – also applies to livestock farming," Main said. "Successful livestock farmers have consistently found that an outcome-based approach is the route to healthy, happy and productive animals."