University Researcher Advises on Forage Efficiency
US - Can we get forage quality too high? "That is a question I hear frequently," says Jim Paulson, University of Minnesota Extension. "The answer to the question is...it depends."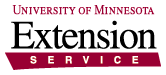 It depends on what we are feeding it to, how much we are feeding, and what else we are feeding along with it, he says. For high producing dairy cows that are fed a balanced ration, forage quality must be high in order to support high production. On most dairy farms, without a concentrated effort to put up high quality forage, the forage can often fall below optimum.

"Matching the right forage to other classes of dairy animals may mean utilizing forage that wasn't harvested at top quality due to weather, or other factors. It may also mean designating older stands for dry cows and bred heifers, or specifically planting a mix that will be higher in fiber and lower in protein (such as a grass mix that is left to mature).

"What numbers are important as we look at our forage analysis? A typical forage test report may have over 30 numbers to consider.

"Increasingly, dairy producers and alfalfa growers realize the value of hay or haylage exceeding the traditional target of 150 Relative Feed Value (RFV). This would indicate many producers often desire a haylage that is higher than 150 RFV. This may be due to wanting higher crude protein but may also reflect the ability to get greater intakes and greater milk production from such forage. What should be our goals for 2009?

"Relative Forage Quality is an index for ranking forages based on dry matter intake (DMI) and total digestible nutrients. With the introduction of RFQ, we have the ability to better predict digestibility of forages. Should we change our target number? I think it depends on our target animal to be fed. If we are feeding lactating dairy cows, I feel we should now target RFQ at greater than 165.

"Make a determined effort this year to allocate the optimum forage to the right group of dairy animals on your farm and save money in these tight economic times. Good luck with your forage harvesting in 2009! "

TheCattleSite News Desk