Dairy farmer persona research: uncovering insights to scale regenerative dairy farming
Research defines 8 dairy personas - where do you fit?
The Regenerative Agriculture and Food Systems Summit hosted in Chicago on March 30th, 2023, witnessed the launch of the Regen Dairy Project's farmer persona research. The research aims to create a comprehensive understanding of the motivations, challenges and goals of dairy farmers globally.

"A key insight from this research is that to successfully scale regen ag, in a way that will have meaningful planetary impact, it cannot be 'done to farmers.' To succeed we need to better understand the different needs and motivations of farmers," says Øistein Thorsen, CEO of FAI Farms.

Personas are fictional characters developed using real data to help us understand the needs of users and to design effective solutions to complex problems. Through surveying dairy farmers from around the world and conducting over 20 in-depth interviews, we undertook thematic analysis of this wide data set. Following thematic coding of the data we analyzed behavior patterns and cluster maps to create 8 personas.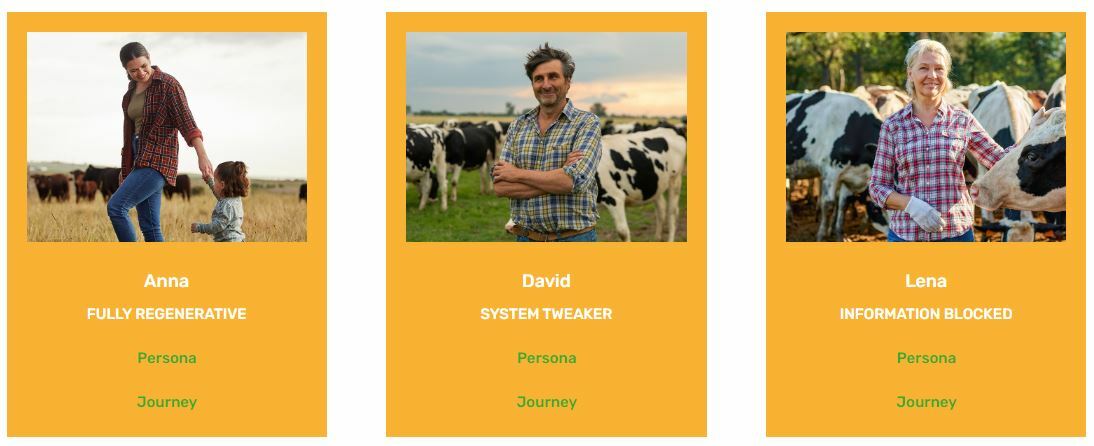 The research highlights four key lessons for scaling regenerative dairy:

We need context-specific training in local languages and peer-to-peer collaborative learning communities for early adopters, to help inspire the early majority.
We need a portfolio of technologies and data that gets us to the 'sweet spot' between affordability and accuracy of documenting impact.
We need to work with farmers to create outcome-focused incentive systems that make regen easy and profitable.
We need smart and patient finance to transition off the treadmill.
Emily Bull, Project Manager of Regen Dairy and lead researcher from FAI Farms, added: "By understanding the needs and motivations of regenerative dairy farmers, we can design interventions and support structures that incentivize and reward farmers as they transition to regenerative agriculture, ultimately leading to a more sustainable and profitable future for this vital industry."
The research was done as part of the Regen Dairy project, a partnership led by FAI Farms and Farmwel, with Unilever, Ben&Jerry's, Barry Callebaut, Arla Foods, IKEA and Woolworth South Africa. The purpose of the project was to define a roadmap and vision – from the bottom up – for how dairy farms can cycle carbon, restore biodiversity, improve water holding capacity and produce healthy food.
For more information on our research, please visit our website at https://regendairy.org/personas/.