Cows Grow Old With Good Taste
Older cattle are in demand and gaining momentum as a desirable source of protein. Though technically aged and worn out, the fact is meat from mature animals has a depth of flavour that's just not found in the young. Consequently, new possibilities exist for cattle past their prime for providing milk or breeding beef calves, writes John Wilkes for TheCattleSite.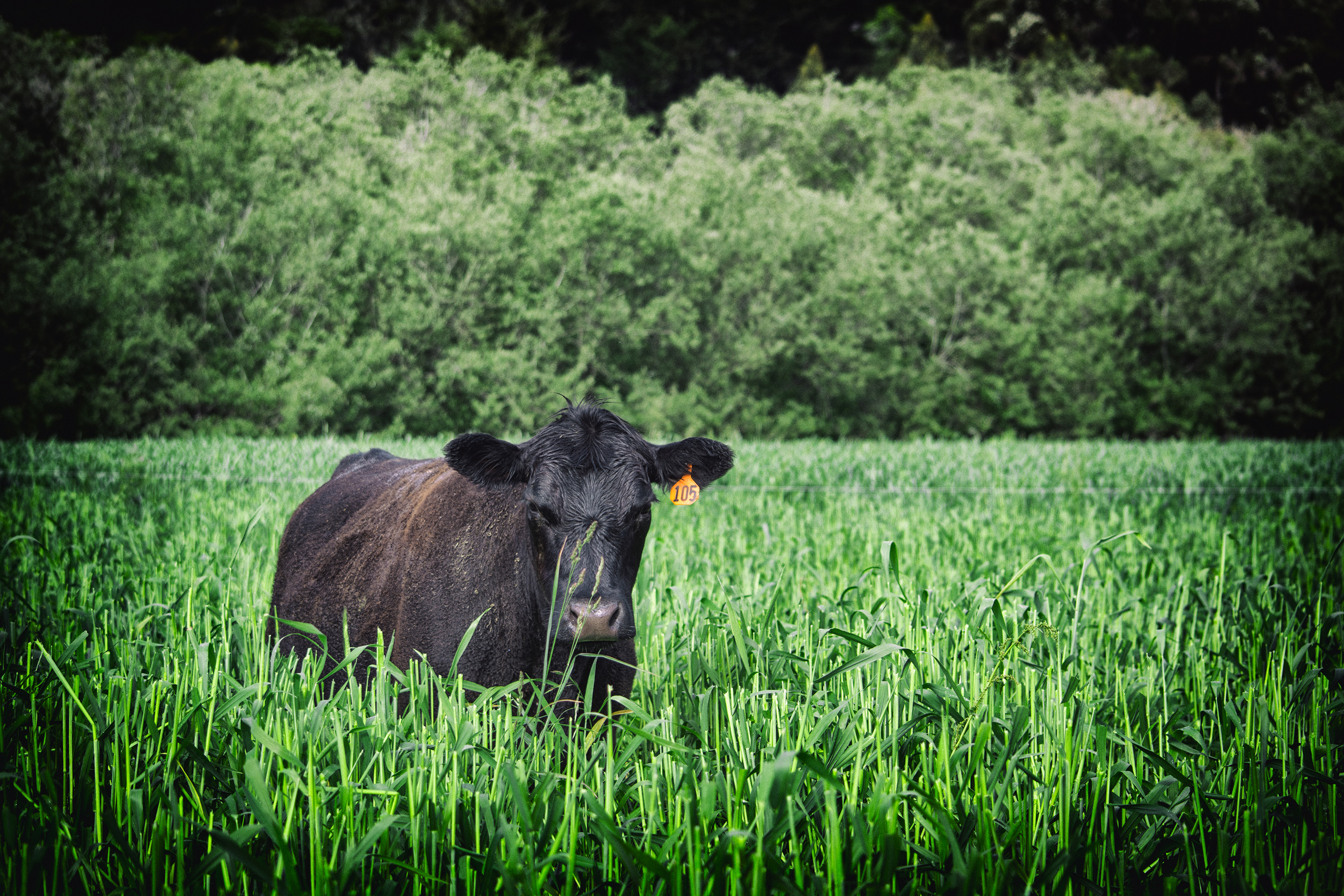 Increasingly restaurant menus in the US, UK and Europe offer mature beef and the older the better. Chefs Tomos Parry at Kitty Fishers and Nuno Mendes at Chiltern Firehouse promote consumption of 'retired cattle' at these two well known London destination restaurants.
Imported specialist cow beef from the Galician area in Northern Spain now graces finer UK dining menus. The meat comes from cull EU dairy cows brought into the region for several years of unhurried finishing post milk production. However, meat from native Galician Blond cattle upwards of 17 years of age is seen as the gastronomic pinnacle of beef best enjoyed old.
Trends are changing in the US as well. Though conventionally aged beef production remains prominent, consuming mature meat is gaining in popularity.
One business taking advantage and thriving is Mindful Meats in Point Reyes Station, California. Established in 2012, the company's meat comes from certified pasture based organic GM-free dairy cattle reared in Western Marin and Sonoma Counties, Northern California also known as the epicentre of US organic dairy production.
Claire Herminjard, CEO and co-founder of Mindful Meats explained: "We stumbled on this source of beef that was pasture raised, organic and met our strong values around regional sourcing and distribution. It also ticked the boxes for dual-purpose animal agriculture. We're able to offer a 93 per cent premium over current sale-yard prices to our producers making it an attractive option."
Claire Herminjard, CO/Founder Mindful Meats
Mindful Meats was first in the US to offer GMO-free beef. Their testing service analyses high risk purchased feed consumed by their producer's cattle – mainly alfalfa, corn and sugar beet pulp for any trace of GMOs.
Dairy cattle processed by Mindful Meats are hand picked on the farm - mostly Holstein, Jersey and Holstein X Jersey. The cattle are taken "as is" and payment is for hanging carcass weight.
To estimate potential meat yield, body condition is first visually assessed. Then every animal is photographed to enable carcass data to be cross-referenced post slaughter.
Carcass size/hanging weights, fat cover and muscle eye determine how the animal can best be utilised. The ability to reference historic data helps determine suitability for acquisition pre-slaughter.
Mindful Meat's processor hangs the carcasses for 10 days typically before cutting and packaging for shipment. Another co-packer arranges dry aging of the beef for custom orders.
Boneless ribeye, New York strip and filet are the prime middle cuts sold to the restaurant trade. Because the USDA does not allow spinal material in cuts of meat over 30 months of age, T-bone and Porterhouse are not on offer.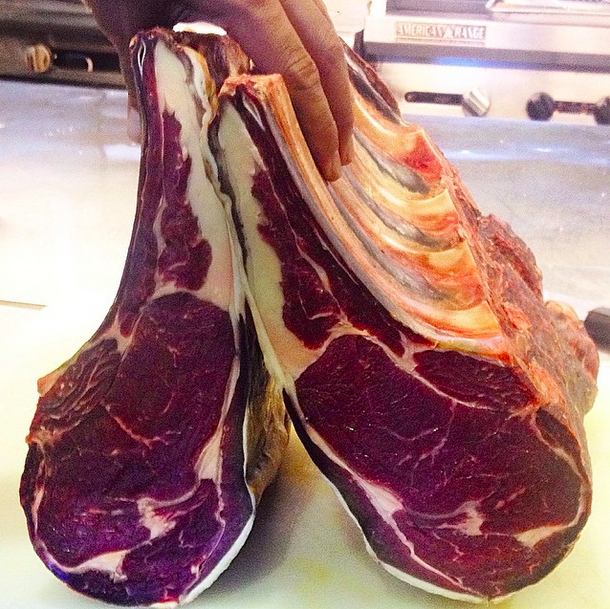 Rib Steaks at Mindful Meats
Since its inception, Mindful Meats has worked closely with the school district in Oakland, California. A core mission is to enable community access to quality protein like ground beef.
Ms Herminjard said: "We sell schools ground beef at a significant deviated price for community good and it also helps us move more grindable product that shores up higher value cuts."
She added: "Our business is a bit of an anomaly compared to other conventional (cow) processors. We're over sold on middle primal cuts and under sold on ground beef."
The business has a solid following. High profile US Chef José Andrés is a keen supporter. 'Mindful Meats, 8-10 yr. old Holstein Beef Rib Steak' sits atop the menu at Bazaar, Mr Andrés' well known Las Vegas steakhouse.
Mindful Meat also has a growing audience amongst San Francisco's chefs seeking something different. Claire added: "We work with fine dining chefs – they can be picky but very appreciative customers."
She continued: "The 'creamy yellow' beta-carotene rich fat associated with cattle possessing Jersey genes combined with deep inner marbling and robust beef flavour is proving really popular."
The company's revenues have increased 155 per cent since last year. Long-term plans include rolling out their business model further afield once suitable partners are engaged.
Another California-based company, LeftCoast GrassFed has gathered and substantiated data regarding consumers' preference between old and young beef. The enterprise is located on 730ha TomKat Ranch near Pescadero, California and its 120 head herd was established 10 years ago.
Originally, it comprised pure Angus cows put to Hereford bulls producing 'Black Baldies', black white-faced cattle. Five years ago Angus sires were introduced alongside the Hereford.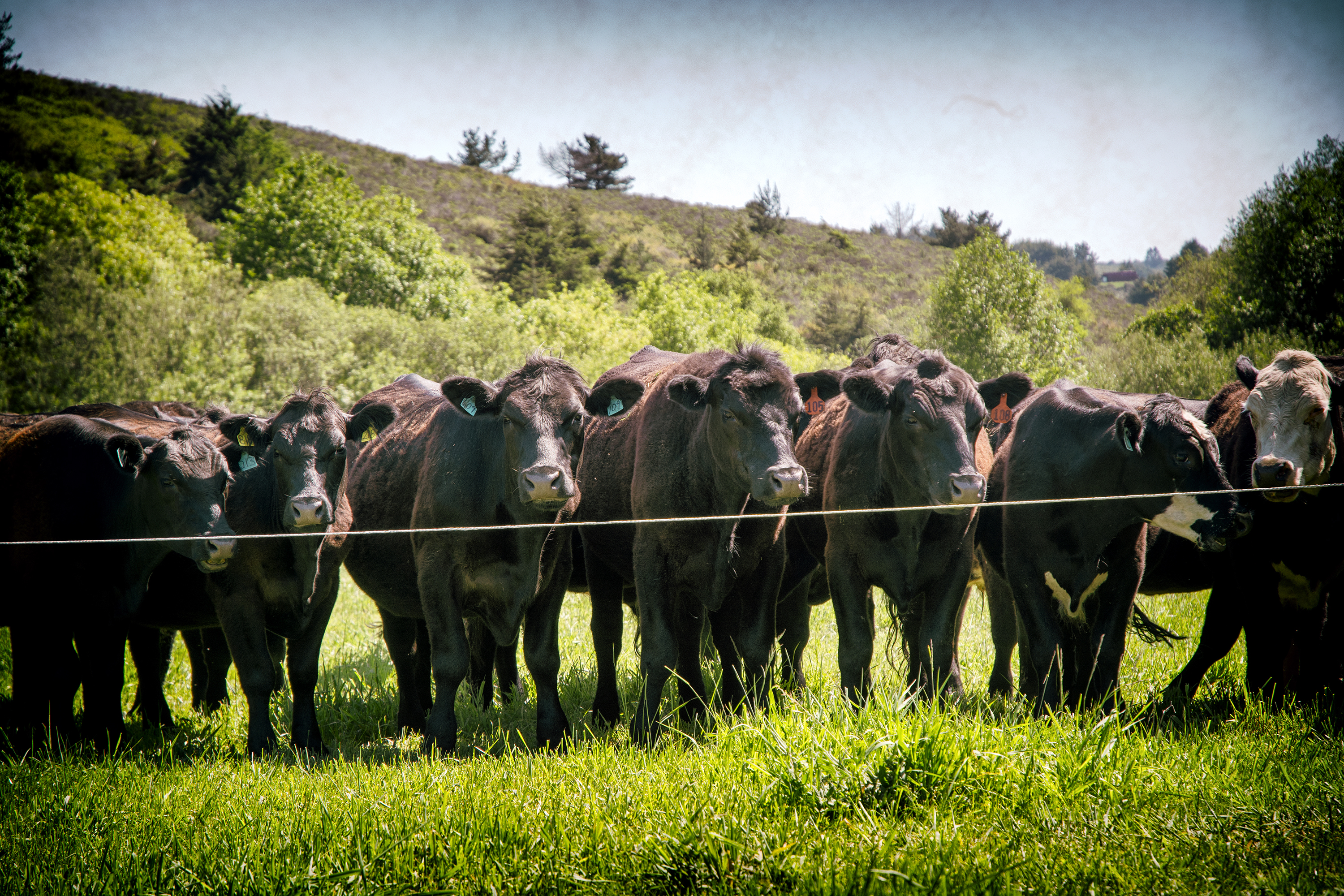 Cattle at LeftCoast GrassFed on TomKat Ranch
In 2015 LeftCoast GrassFed sought to gauge reaction to eating primal cuts from older beef animals. Kathy Webster, Beef Marketing Manager explained: "A tasting was held at the ranch involving an eight-year-old grass fed Angus cow and a prime two-year-old grass fed Angus steer."
After slaughter the cow was dry aged for 21 days and the steer for 14 days. Sonoma County Meats in Santa Rosa processed the carcass.
Ms Webster said: "Some people, including ranch staff, were extremely dubious about trying it, but we gathered together 25 knowledgeable beef eaters and producers for a blind tasting."
The primal cuts, ribeye, New York Strip, filet and ground beef were grilled and seasoned with salt and pepper. The trial was conducted by San Francisco Chef Carlos Canada from Flea Street Café.
Results when analysed showed a 50/50 split within the tasting panel for old and young beef. Qualities were assessed using a 0-5 scale for appearance, flavour, texture and tenderness. Ground beef was the only area where youth prevailed.
These results prompted LeftCoast to begin offering customers meat from their cows. Kathy Webster concluded: "We explained the slightly different flavour and texture. Our customers proved receptive and open to the idea of eating older beef and were hankering for the meat – clearing us out."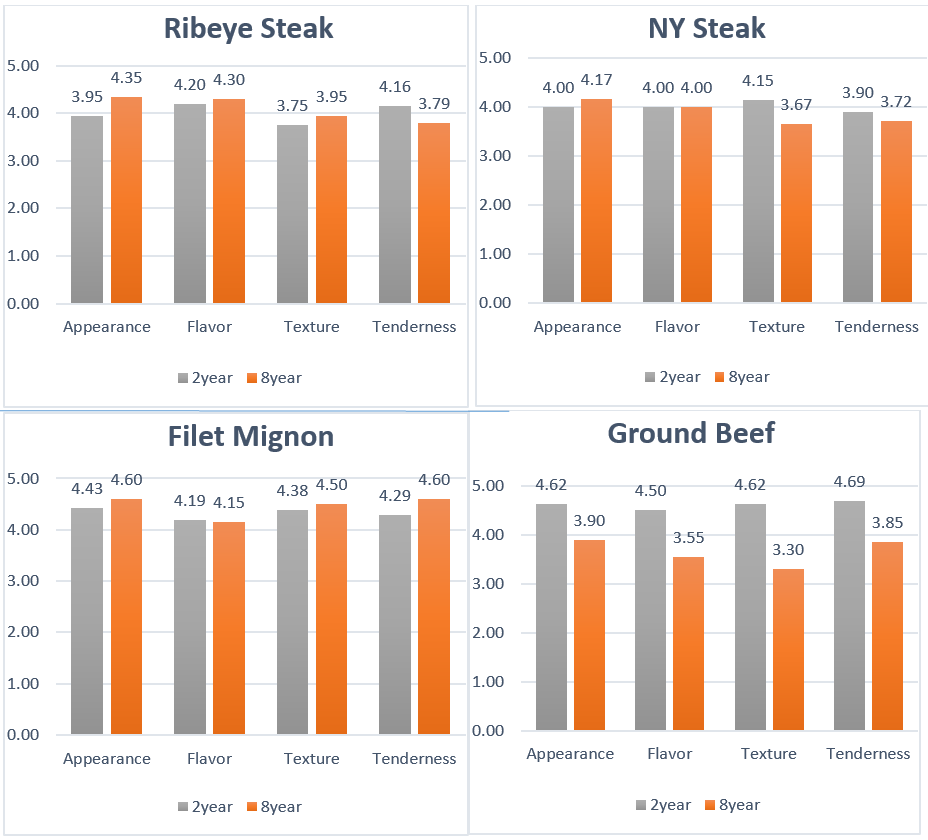 Results from the LeftCoast GrassFed young versus old beef taste test
John Wilkes
Freelance journalist
John Wilkes is a former UK sheep and beef producer now living in Washington DC. His experience in both the UK and US gives him a unique perspective on livestock and food production.
Nowadays he writes and consults about livestock and agriculture. He also hosts a broadcast radio programme called The Whole Shebang on Heritage Radio Network from Brooklyn, New York.
John is a board member of The Livestock Conservancy in the US and a member of The American Sheep Industry Association.