The Copper Complexity: Are We Over-Supplementing?
Take a look at the back of any concentrate docket or label on a mineral/ vitamin supplement and one will see copper somewhere in the list of ingredients.
From bone to blood, copper has many roles in the animal's body, but are we over supplementing this mineral?
Work funded by AHDB Dairy suggests that copper is over supplemented on most dairy farms, but the story is far more complex than one might expect, according to AHDB Dairy's Dr Stephen Whelan.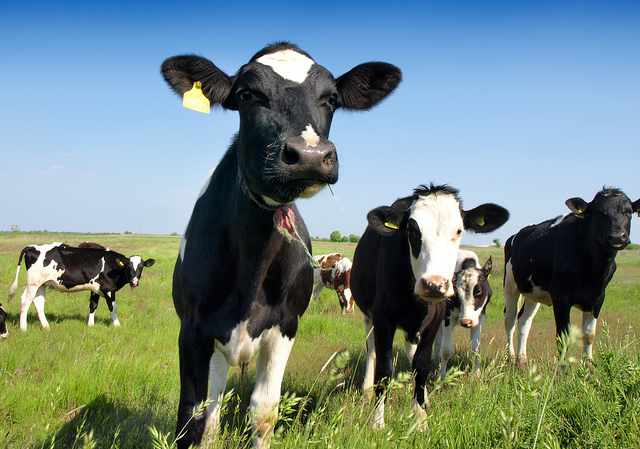 As part of the AHDB Research Partnership, Harper Adams University were asked to examine the mineral feeding practices on British dairy farms and also conduct a series of feeding trials that tested copper supplementation.
The survey showed that copper was being fed at levels far greater than those recommended on most British farms (28 and 11 mg/ kg DM respectively).
Further, these levels of copper were being fed without knowing the mineral concentration of feeds being used.
The concern here is simple: copper fed to excess can be damaging to the animal, so a more precise approach to mineral nutrition is required. Analysing the feed that is being offered is a good first step here.
Once the feed has been analysed then it will be possible to identify any possible issues with copper metabolism in the animal.
Here the key minerals to look out for are molybdenum, sulphur and iron with concentrations of 8mg, 2g and 200mg per kilogram of dry matter or above, respectively, indicating a potential problem with copper availability to the animal.
These minerals are important because they interact with copper in the rumen, reducing its availability to the animal.
However, this is not the whole story. A recent feeding trial conducted at Harper Adams suggests that forage type is also an important consideration.
In this trial researchers looked at the effect of maize or grass silage in diets containing high or low concentrations of molybdenum and sulphur.
They found that where molybdenum and sulphur were high, cows fed the grass silage based diets had lower dry matter intake, milk production and liver copper than those the fed maize silage based diet.
The study also indicated that under normal molybdenum and sulphur concentrations, dietary copper concentrations of 15 to 17mg/ kg DM may be sufficient to maintain normal health and production.
Regardless of diet offered, farmers should aim to analyse all feeds and water offered to their animals.
This analysis should then be used to make an informed decision on mineral supplementation level and type. Ideally, one person should have oversight of mineral use on farm to avoid over supplementation.