NLIS Cattle: Using Electronic Identification and Carcase Feedback in Cattle Management
By Alison McIntosh, NLIS Project Officer. Published in the New South Wales Department of Primary Industries, Primefacts 740. This article applies to the Australian National Livestock Identification System.
Do you want to utilise the NLIS device that you now have to apply to your cattle? The National Livestock Identification System (NLIS) is an individual, electronic cattle identification system. This form of cattle identification can be the foundation for an efficient and accurate management system. It can provide an effective tool in allowing managers to make enhanced decisions, by linking cattle records to the individual device number.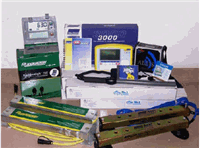 Figure 1. A wide array of commercial recording products are available.
For example, monitoring weight gain information offers producers the opportunity to tailor nutrition and management programs according to individual animal performance. Drench and vaccination records also allow managers to observe withholding periods and accurately complete vendor declarations for sale of stock.

An electronic system can capture any amount of on-farm information such as animal sex, live weight, pedigree, health treatments and pregnancy results. Producers are able to use this information to monitor herd progress against fertility, disease and growth targets.
An NLIS management system can be developed in a number of different ways. A variety of commercial products, such as NLIS scanners, weigh scales and farm software programs, provide the tools for electronically recording animal performance information.

A system can be customised to meet specific needs, and can be as simple or as detailed as you would like to make it.

There are some things to consider when customising an NLIS management system. Firstly, the system needs to collect information that is relevant to your cattle business.
Carcase feedback
As well as collecting on-farm information, producers can access an individual animal's carcase feedback via the NLIS Database at www.nlis.mla.com.au. NSW processors are required to provide the following information to the NLIS Database:
date of slaughter;
NLIS device numbers;
vendor's property identification code (PIC);
carcase weight (HSCW).
Some processors choose to provide additional feedback information, including slaughter floor data (e.g. sex, dentition, fat depth, carcase side weights, bruise score).

Beef cattle producers can access carcase information by registering an NLIS Database account at www.nlis.mla.com.au. It may take up to seven days for your user details to be issued.

Once you have an NLIS Database account you can log on and access carcase feedback by following the prompts on your account.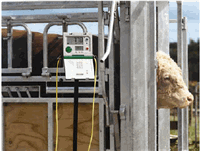 Figure 2. Animal recording system incorporating weigh scales
NLIS device numbers;
Other things to consider
Are you currently using a management system? If so, what are the things you like or dislike about this system?
What market do you supply, and what are the key market specifications?
What are the key management decisions you make?
What information would assist you in making these decisions more accurately?
At what age do you identify your cattle? (This will determine your recording period.)
What information do you need to know?
Where do you need to locate equipment? (e.g. stock yards).
Having answered these questions, you may then need to research equipment and systems. The Kondinin Group and Meat and Livestock Australia publish a reference guide entitled NLIS equipment compatibility guide, available at www.mla.com.au
NLIS-compatible equipment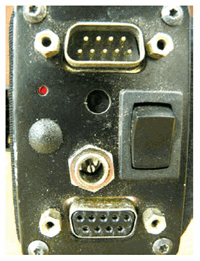 Figure 3. Serial ports (9 pin) – both in and out – are relatively standard and make connecting equipment simple.
NLIS-compatible equipment may vary in certain specifications, including:
data memory and storage capacity
power source – battery, internal or external, storage life of the battery, and charging
communication links for plug-ins – serial or USB ports
capacity to transfer data – file types and size
download functions
capacity to create data files and integrate with software programs
cords and connection methods for other equipment.
Types of equipment
NLIS scanners read and store the electronic (RFID) NLIS device number. More advanced readers can also link and store data associated with an individual device number.

Scale indicators record animal weights and associated data, linked with an electronic and/or visual identification of an animal.

Scales display the weight of an animal.

Personal digital assistants (PDAs) are miniature hand-held computers, which can be enabled to record specific information.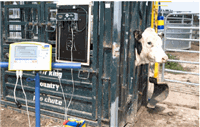 Figure 4. System incorporating an Allflex panel reader and Tru-test scales
Computers provide the capability for information storage/handling, as well as internet connection. They also allow communication with the NLIS Database.

Herd management software can record information specific to the needs of the cattle operation (e.g. stud breeders can record animal pedigrees).

Bluetooth-enabled equipment eliminates the need for cords/cables to connect equipment. This technology sends information via a physical radio channel, which is shared by synchronised devices.

Auto drafters are connected to scale indicators, and will open handling gates according to a set draft list, which can be based on weight limits or other information.
Creating a system
To create a management system, you may need to link two or more pieces of equipment. At this stage in the process you need to go back to the planning stage and question what you want to get out of your system. Below are two management scenarios and an appropriate system.
Scenario 1
Steer trader. This producer buys and sells steers. All steers arrive at the property identified with an NLIS device. The key requirements of the system will be to:
Facilitate the NLIS transfer of the animals, if purchased privately.
Record live weights and weight gain performance. This aims to better target weight within a market specification.
Evaluate financial performance. Relate physical measures, such as weight gain, to market value and enterprise gross margins to determine the cost of production.
Evaluate fodder production by incorporating animal performance and forage costs into the enterprise analysis.
A steer producer might use equipment such as a hand-held NLIS scanner, in conjunction with a weigh scale incorporating an indicator and weigh platform.
Scenario 2
Stud breeder. This producer produces bulls, and animals are NLIS-identified at marking time. Data is collected and linked to a secondary identifier in the form of a stud registration ear tattoo, brand or visual management tag. This system is required to: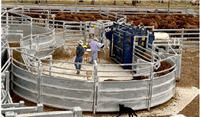 Figure 5. This auto draft setup is ideal but simpler systems can also be very effective.
record animal performance information (e.g. Breedplan data)
use information when in cattle yards for drafting
record breeding information
record health treatments
record sire/dam data.
The equipment chosen may include an NLIS panel or hand-held reader, a more advanced scale indicator with recording functions, and a herd management software program.

Advantages are:
less labour intensive
more accurate record of data
quality assurance
increased animal efficiency
higher profit margins.
Key messages
There are various combinations of equipment that can be linked to create an NLIS management system for an enterprise. Individual cattle identification can be utilised to allow information to be matched with the animal. Choosing an appropriate system allows management decisions to be made in a timely and accurate setting.
January 2008
© State of New South Wales, Australia.