Strong beef export growth continues in UK
According to figures from HMRC, UK beef trade remained above year-ago levels in May.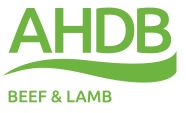 Imports
The UK imported 19,700 tonnes of fresh and frozen beef in May, 3% less than the quantity imported in April, but 13% (2,300 tonnes) more compared to May 2021.
Year-on-year, shipments increased mostly from Germany and Ireland, although more beef also came in from the Netherlands and France. These increases outweighed lower volumes from Uruguay, New Zealand, Italy and Spain.
For the year-to-date (Jan-May), beef imports reached 98,100 tonnes, up 22% (17,800 tonnes) from the same period a year ago. Looking at cuts, the uplift has largely been in boneless beef, while carcases have lost some volume share.
The average price of these shipments for Jan-May 2022 was up 20% from the year before, meaning the total value stood at £498.4 million (+47% year-on-year).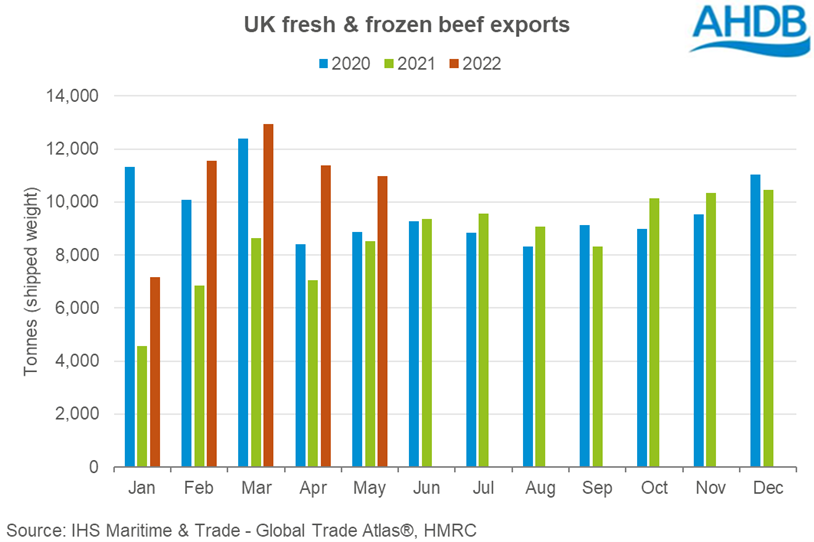 Exports
UK beef exports continued to show strong performance in May, with 11,000 tonnes shipped. While down 3% from April, volumes were up 29% (2,500 tonnes) compared to May 2021.
Export volumes increased mostly to France and the Netherlands year-on-year, with more also sent to Ireland and Spain. This outweighed lower shipments to Hong Kong and the Philippines for the month.
For the year-to-date (Jan-May), shipments stood at 54,000 tonnes, up 52% compared to the same period a year ago. Growth came in all categories; boneless, bone-in and carcase. The total value of these shipments was £222.3 million, nearly double year-on-year, with the average export price up 25%.