International Women's Day: A celebration of women around the world in photos
International Women's Day is an opportunity to recognize the achievements of women and the pursuit of gender equality.
This year, we're proud to share stories of inspiring women conquering challenges and breaking barriers across the globe, writes Elizabeth Hefron and Alyssa Cogan with Heifer International.
We have the honor of working with dedicated, brilliant female farmers, entrepreneurs and artisans all around the world — women who, every day, are overcoming odds, defying limitations and blazing more prosperous trails for themselves and their communities.
International Women's Day is recognized globally as a celebration of the social, economic, cultural and political achievements of women, and this International Women's Day, March 8, we're proud to share the stories of some of the women who have inspired us in this work — our partners in the fight for equality, inclusion and progress for all, without bounds and regardless of gender.
Together we can break barriers — and #BreakTheBias.
Panchu in India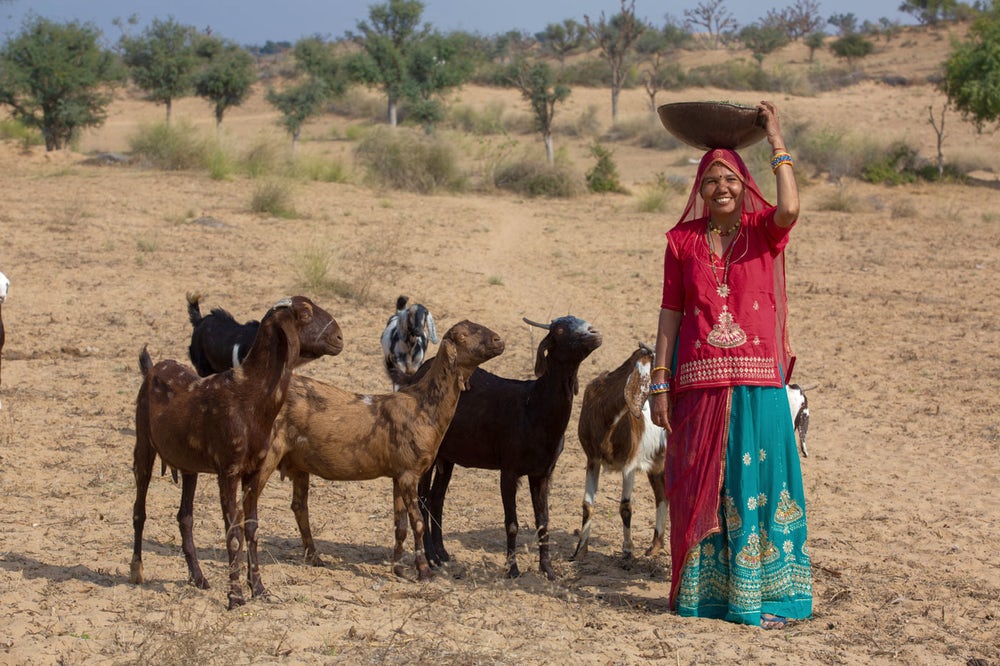 A woman stands with her goats in India. Photo by Russell Powell/Heifer International.
After marrying at just 17 and with little schooling, Panchu Devi finally learned to write after joining a Heifer India project, confronting long-held cultural beliefs that restrict the rights of girls and women in the household and society at large. Now better educated and earning income, she is carving a new path of hope for herself — and her daughters.
Lilian in Kenya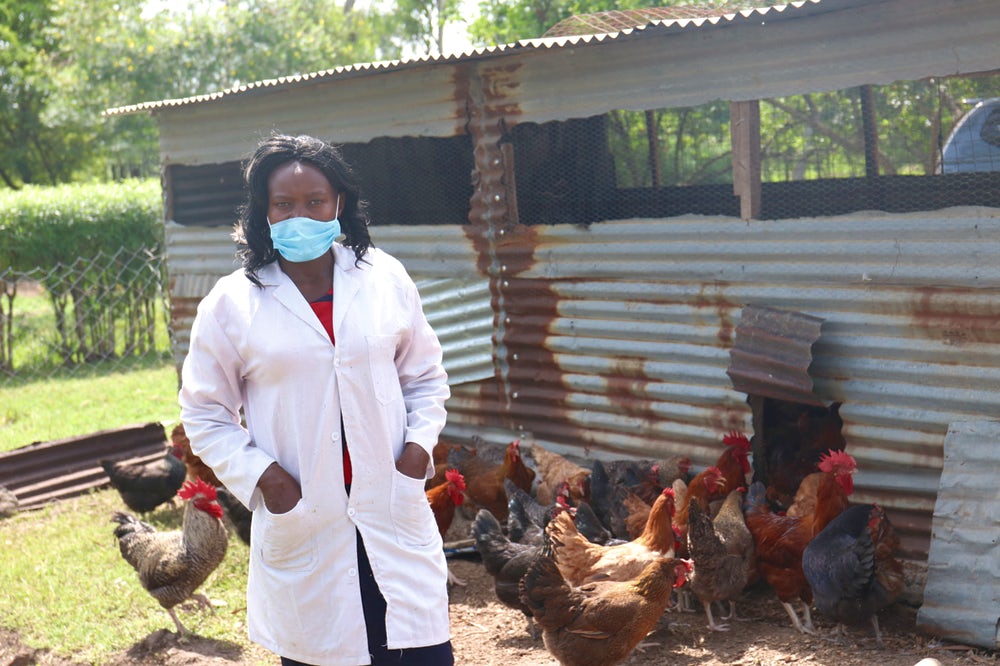 A Kenyan woman stands for a portrait at her home poultry farm. Photo by Francis Mwangi/Heifer International.
Lilian Ocholla survived 17 years of domestic abuse before separating from her husband — and dedicating herself to building a better future for her family. Today, with support from Heifer and Cargill's Hatching Hope Kenya program, Lilian is challenging gender-based violence by running what is fast becoming a successful poultry business.
Grace in Uganda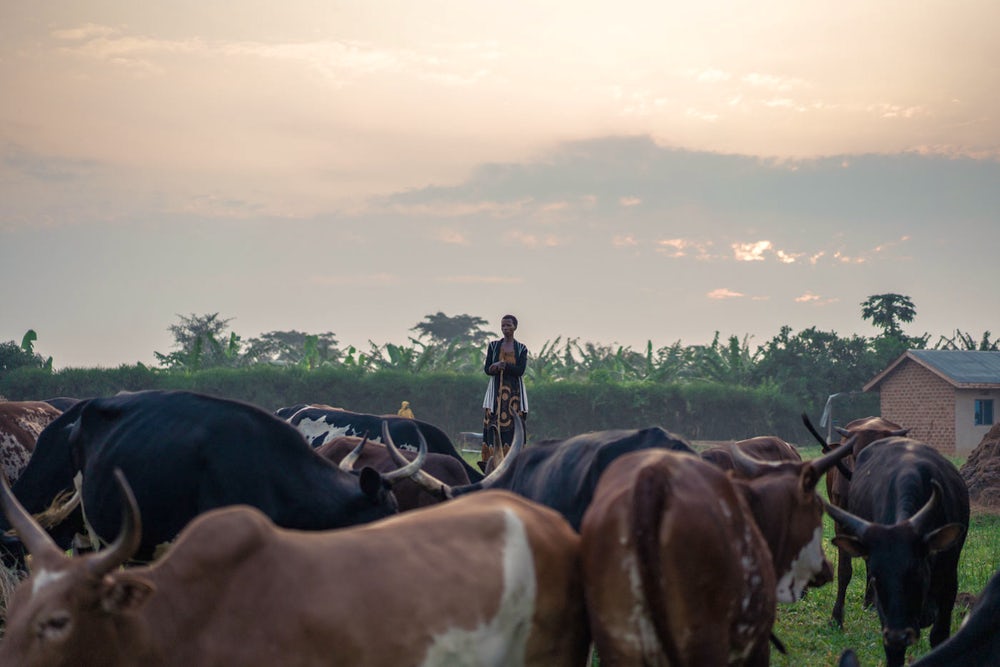 A Ugandan woman watches from afar as her cattle graze. Photo by Fábio Erdos/Heifer International.
In Uganda, where poverty, malnutrition and a lack of education and economic opportunities can hold women back, Grace Atusimirwe is breaking the mold. With support from Heifer, dairy farmers like Grace are raising healthier animals, connecting to new markets, earning more income and fostering a future in which prosperity is possible.
Tulsi in Nepal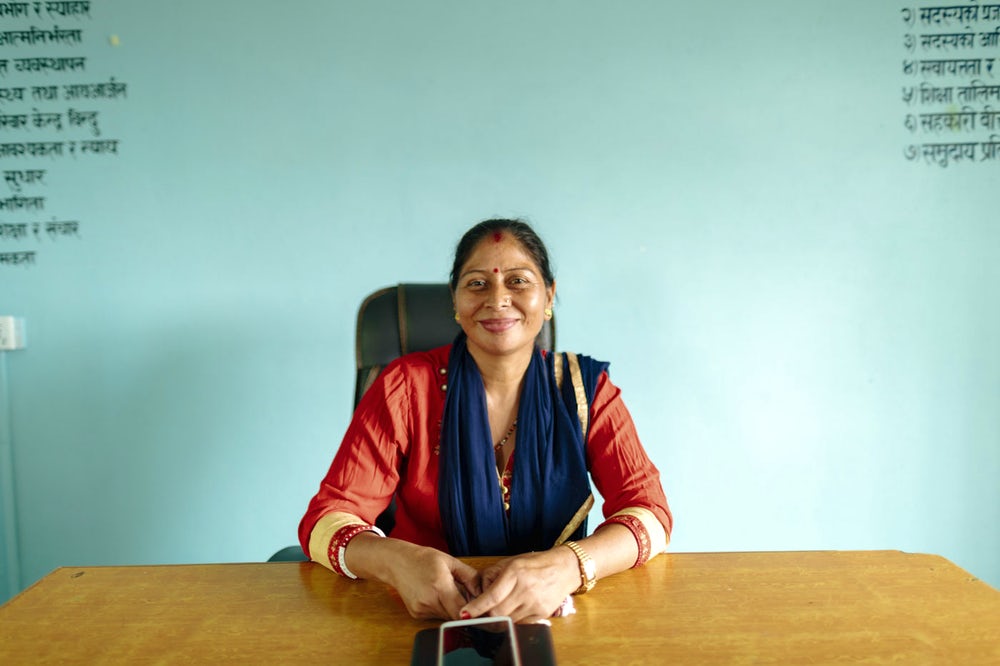 A woman sits at her desk for a portrait in Nepal. Photo by Joe Tobiason/Heifer International.
Tulsi Thapa once depended on her husband for income. Now, she's a founding member of Bihani Dairy, an exclusively women-led social enterprise that supports local farmers and invests much of its earnings back into the community.
Mónica in Ecuador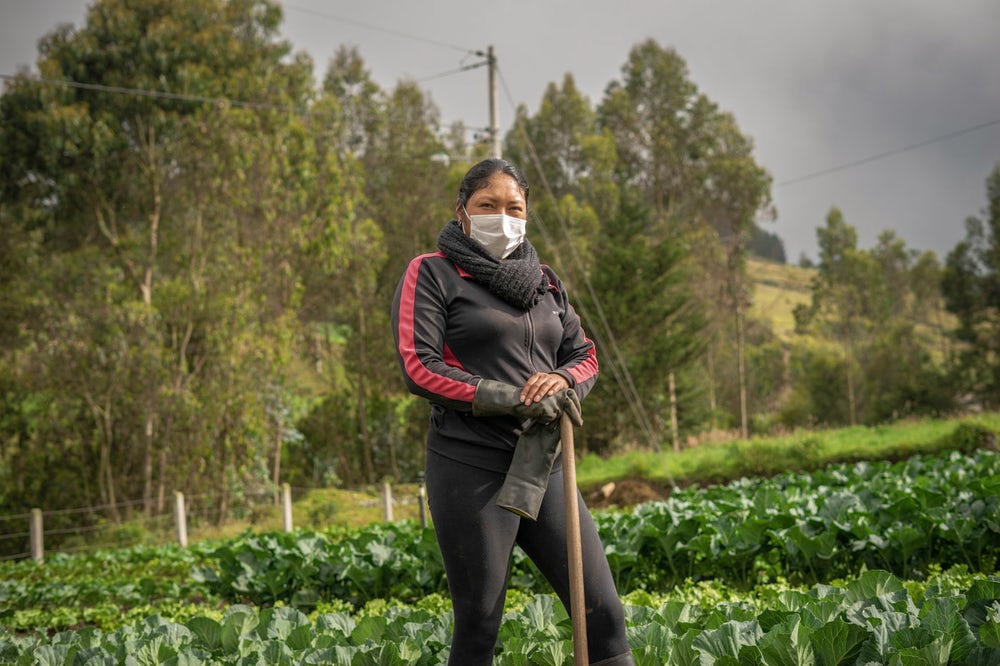 A female Ecuadorian farmer stands for a portrait in her garden. Photo by Isadora Romero/Heifer International.
When the COVID-19 pandemic battered jobs and food systems in Ecuador, Mónica Tigse and hundreds of other female farmers stepped up to keep their communities fed, developing a delivery system for locally grown produce baskets — and even launching an online marketplace to safely bring nutritious food from farm to doorstep.
Khean and Heng in Cambodia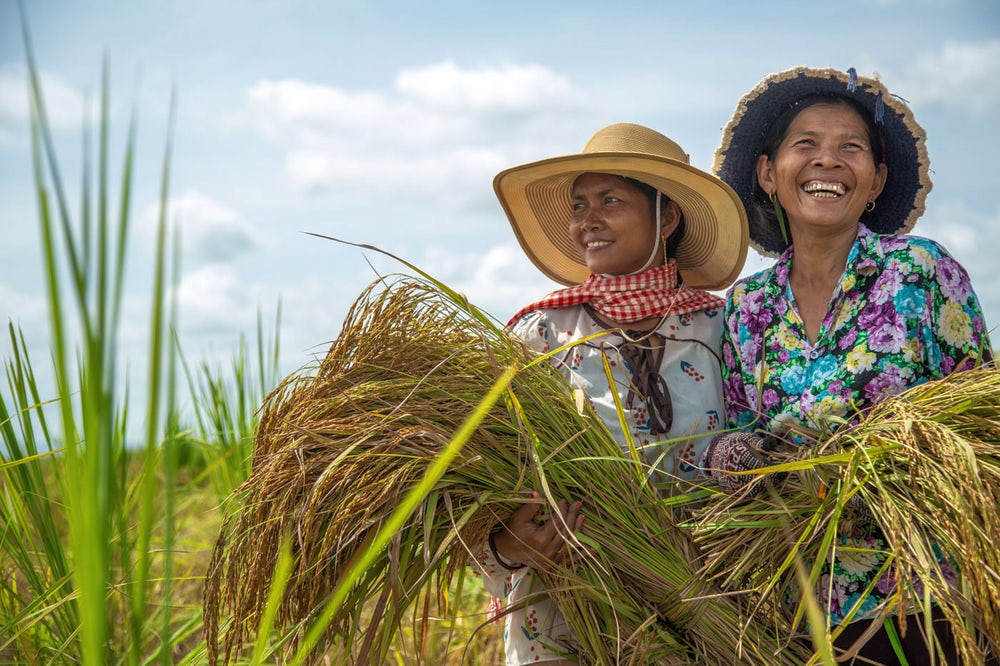 Two Cambodian women pose together while harvesting rice. Photo by Phillip Davis/Heifer International.
In rural Cambodia, where many smallholder farmers don't have knowledge or tools to maintain productive farms, women like Khean Saron and Heng Orea are joining agricultural cooperatives, banding together to grow more food, provide for their families and build thriving businesses.
This International Women's Day, you can make a difference in the lives of women around the world. All funds raised will help provide more Heifer families with nutritious food, shelter, clean water and a decent education so that they can thrive, not just survive.
TheCattleSite News Desk
Sponsored Article
---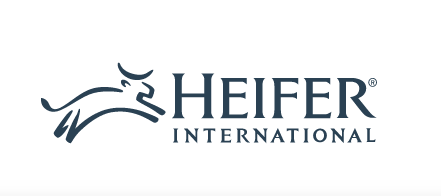 Our Partners
---