US to end immigration enforcement raids in meat plants
The Biden administration has decided to stop "mass workplace raids" for undocumented immigrants and will focus on targeting companies who continually violate labor laws.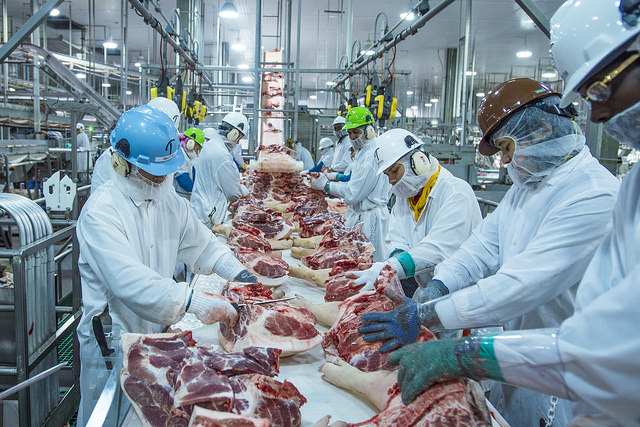 A memo issued by the US Department of Homeland Security (DHS) to Immigration and Customs Enforcement (ICE) states that instead of engaging in workplace raids for undocumented workers, DHS will target companies that continually hire undocumented workers. DHS Secretary Alejandro Mayorkas told ICE to stop such raids and to develop plans to address employers' abusive treatment of immigrant employees. He also ordered ICE to work with US Citizenship and Immigration Services and US Customs and Border Protection to implement the new strategy.
Under the previous US administration, ICE conducted several high-profile workplace raids, with mass arrests of undocumented workers. More than a dozen raids were carried out at meatpacking plants.