UK NFU welcomes government consultation into gene editing
The NFU believes that harnessing gene editing technology and biotechnology can help the UK reach its net zero carbon ambitions.
Responding to the announcement that government is to launch a consultation on the future regulation of gene editing, NFU Vice President Tom Bradshaw said: "New precision breeding techniques such as gene editing have the potential to offer huge benefits to UK farming and the environment and are absolutely critical in helping us achieve our climate change net zero ambition.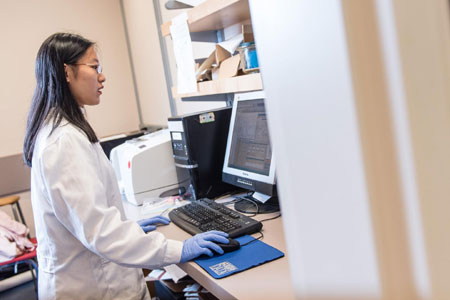 "In our drive to achieve net zero by 2040, these new tools could help us address pest and disease pressures on our crops and livestock, increasing our resilience in the event of extreme weather events, as well as reducing our impact through a more efficient use of resources, resulting in lower emissions and less waste.
"New biotechnologies are also enabling the development of foods with much more direct benefit to the public, such as healthier oils, higher vitamin content and products with a longer shelf life.
"Certainty, transparency and trust in the regulation of biotechnologies, such as gene editing, are essential for farmers and industry, society and scientists, so that safe and effective precision breeding can be delivered as part of a thriving, knowledge-based, food and farming sector and we look forward to responding to this government consultation in detail.
"We know that on its own gene editing will not be a silver bullet, but it could be a very important tool to help us meet the challenges for the future."
TheCattleSite News Desk