North of Scotland 'Meat the Market' Events Announced
SCOTLAND, UK - Sheep and beef farmers based in the north of Scotland are invited to attend two free meetings to help them boost their bottom line by improving their livestock selection and presentation for slaughter.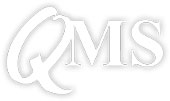 Both meetings are being held at Woodheads in Turriff and are part of a series of 'Meat the Market' events organised by Quality Meat Scotland (QMS) being held around Scotland in the coming months. They aim to highlight the key factors that need to be considered to ensure that their livestock meet target carcase specifications required by processors.
The first workshop on Wednesday 15 January will focus on lamb selection and the second on Thursday 16 January will focus on cattle.
Both events will explain market specifications and how carcase specification may differ based on customer requirements. Carcase grading and presentation will also be covered to help farmers maximise their returns and minimise the risk of condemnations and carcase downgrades.
Those who attend will have the valuable opportunity to visit the processing plants to assess stock before and after slaughter to see exactly how the grading process works.
The key speaker at both the events will be George Allan, Divisional Manager with Meat and Livestock Commercial Services Ltd (MLCSL), the only independent provider of abattoir authentication and classification services to the British processing industry. With over 40 years' experience working in the industry and a sheep flock of his own.
Mr Allan provides practical training for UK livestock producers in the selection of live animals to meet buyer requirements and also to those working in abattoirs who need to develop carcase assessment and classification skills.
Sarah Millar, Director of Industry Development at QMS, said: "Although focussing on cost of production is fundamental to improving profitability on farm, there are opportunities to maximise returns through careful selection and presentation of stock.
"Presenting clean animals in the target specification in terms of weight, conformation and fat for a particular market can boost returns to farmers. There is also a chance to make use of valuable feedback from abattoirs both from carcase weight and spec as well as any health issues that may cause downgrades or condemnations," she added.
"These workshops are a great chance to see the whole process and understand the buyers needs and the ultimate customer requirements."
Places for the workshops on the 15 and 16 January are strictly limited so early booking is recommended to avoid disappointment. Refreshments will be provided. Those wishing to attend these events must be over 18 years of age and provide some photo identification.
If you are interested or would like more information, please call Beth Alexander on 07788927520 or email [email protected]