QMS Responds to BBC1 Documentary on Meat, Assuring on Quality
SCOTLAND, UK - This week, BBC1 released a documentary on the effects of human appetite for meat on the planet entitled "Meat: A Threat to Our Planet".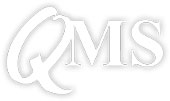 Kate Rowell, Chair of Quality Meat Scotland (QMS), said: "When it comes to sustainability, the Scottish red meat industry is in stark contrast to intensive production methods which are used in other countries.
"We have an abundant, natural fresh water supply and produce quality beef and lamb from the grass and rough grazing which make up around 80 percent of Scotland's agricultural land which is not suitable for cereal, fruit or vegetable production. Scotland's grassland also acts as a carbon sink and grazing animals provide habitats for wildlife and help to maintain the landscape.
"When consumers see the Scotch Beef PGI, Scotch Lamb PGI and Specially Selected Pork brands in their supermarket or butcher's shop they can be assured that the meat they are buying has come from quality assured, sustainable Scottish farms where animal welfare and high production standards are a priority."