QMS Festive Campaign Beefs up Christmas
SCOTLAND, UK - A new campaign from Quality Meat Scotland (QMS) is set to reach over a million consumers in Scotland over the festive period by encouraging Scots to choose Scotch Beef PGI, Scotch Lamb PGI and Specially Selected Pork this Christmas and Hogmanay.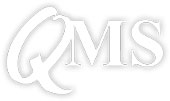 To get more families cooking with lamb, beef and pork, the campaign will be highly targeted on social media and digital platforms capturing consumers who have a keen interest in cooking and recipe inspiration. The campaign is also supported with a press partnership with News UK titles The Times, Sunday Times and Scottish Sun.
As part of the News UK partnership, readers will be offered festive entertaining tips from popular Scottish blogger, Foodie Quine, including how to turn leftover roasts into easy festive canapés to reduce food waste.
The campaign will also see recipe cards, a Roasting Rules booklet as well as social media support for Scotch Butchers Club members across the country.
Lesley Cameron, Director of Marketing and Communications with Quality Meat Scotland, said: "We all love a roast dinner and with an extra Sunday in December to roast there's no excuse not to make the most of it.
"We know that Christmas can be hectic so our festive recipes are all about making the most of your time with tips on how to turn leftovers into delicious nibbles and canapés to impress guests while also doing your bit to reduce food waste over the festive season.
"For any shoppers looking for a bit of inspiration, the best idea is to visit the Scotch Kitchen website to take a look at our recipe ideas or speak to a local butcher for advice on cooking times or easy ideas to make your roast go further."
Quality Meat Scotland's festive campaign went live from yesterday (25 November) until the end of the year.
For festive recipes, videos and hints and tips, scotchkitchen.com or Scotch Kitchen on Instagram, Facebook or Twitter.