Scottish Young Farmers to Compete for Cookery Crown at Royal Highland Show
SCOTLAND, UK - Four teams of young farmers from across Scotland have earned a place in the finals of a national cooking competition after seeing off competition from the rest of the country.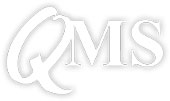 Jennifer Jeffrey and Emma Gray (East Scotland), Kathryn Dick and Iona McNicol (West Scotland), Eilidh Davidson and Grace Brown (Grampian) and Jessica Rendall and Rachel Isbister (Highland) will compete in the Scotch Beef Country Cooks Competition finals, taking place during the Royal Highland Show (20-23 June) on the Quality Meat Scotland (QMS) stand.
Each pair emerged triumphant in their regional heats, during which they produced creative dishes showcasing Scotch Beef PGI, Scotch Lamb PGI and Specially Selected Pork with only 48 minutes of cooking time, using various ingredients.
The competition, which is open to members of Scottish Association of Young Farmers Clubs (SAYFC), will reach its final stages with contestants battling it out to create a main dish from Scotch Beef, Scotch Lamb or Specially Selected Pork, along with a selection of mystery ingredients.
Alan Clarke, Chief Executive of QMS, said: "The Scotch Beef Country Cooks Competition finals are always a highlight on the QMS stand each year. The finalists represent the cream of the crop when it comes to putting Scotch Beef, Scotch Lamb and Specially Selected Pork in the spotlight, and will be able to demonstrate their creative flair to a live audience.
"The best of luck to all the finalists and I look forward to sampling the winning dishes!"
The winning team, who will be crowned following the final cook-off on Saturday 22 June on the QMS stand (555, Avenue O) at 11.30am – 12.45, will receive a fantastic prize including a voucher for a Scotch Beef Club member restaurant.