QMS Set to Inspire Royal Highland Show Visitors
SCOTLAND, UK - Quality Meat Scotland (QMS) will be pulling out all the stops next week to make the most of the opportunity the Royal Highland Show offers to showcase the Scottish red meat industry and its brands.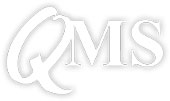 The event, which runs 20 – 23 June, offers an unrivalled opportunity to show the public the work, skills and dedication which go into the production of Scotch Beef PGI, Scotch Lamb PGI and Specially Selected Pork.
Visitors to the QMS stand on Avenue O will be able to watch a range of activities – from celebrity cooking and butchery demonstrations, to fun competitions and giveaways. There will also be a range of interactive activities for all ages in the QMS health and education area, where the key messages will include animal welfare, the red meat industry's great sustainability message and red meat's role as part of a healthy diet.
A line-up of top chefs will also be on-hand to wow audiences throughout the show by demonstrating delicious Scotch Beef, Scotch Lamb and Specially Selected Pork dishes in the Scotch Kitchen cookery theatre.
Lady Claire Macdonald, the undisputed "Queen of Cuisine", will be entertaining the crowds on Thursday and Friday, with Scotland's National Chef Gary Maclean also making a guest appearance on Friday cooking up a delicious Scotch Beef Rendang. Jak O'Donnell, chef patron at The Sisters restaurants in Glasgow will take over the reins at the weekend.
In the first of a number of cookery competitions on the stand, Primrose Beaton, Head Cattle Auctioneer with Lawrie & Symington and Ellis Mutch, trainee auctioneer with ANM Group will go head-to-head in a ready, steady cook-off on Thursday, 20 June. In true 'Ready, Steady Cook!' style, they will both receive a mystery bag containing a cut of Scotch Lamb and a range of ingredients which they have to cook-up into a tasty meal in 30 mins.
On Saturday, 22 June, Scottish Rugby stars Simon Bergham and Magnus Bradberry will be on the stand competing in a Japanese-themed cookery challenge whilst telling the audience all about playing in the Scotland national team and how they are preparing for Japan in the Autumn. The Calcutta Cup will also be available to view on the stand between 12.45 and 2.15pm.
In another competition, members of the Scottish Association of Young Farmers Clubs (SAYFC) are hoping to impress judges with their culinary talent as they battle it out in the semi-final and final rounds of a national cooking competition.
Members of four finalist young farmers clubs will be challenged to create a main dish from Scotch Beef PGI, Scotch Lamb PGI and Specially Selected Pork, along with a selection of mystery ingredients, in the Scotch Beef Country Cooks competition. The final two teams will then compete for the coveted title on Saturday.
Street Soccer Chief Executive David Duke will also be vying for a win when he takes on TV presenter David Tanner on Sunday, 23 June, in a football-themed cook-off which is sure to be full of lots of laughs and banter.
Presenter Bryan Burnett will again be providing a lively commentary on the wide-ranging activities taking place on the QMS stand each day and he will also be welcoming farmers and well-known faces from the red meat sector to the stage to take questions from the audience throughout the duration of the show.
Kate Rowell, QMS Chair, said last year's Royal Highland Show attracted over 190,000 attendees which shows this event offers a fantastic opportunity to showcase the quality and versatility of the Scotch Beef PGI, Scotch Lamb PGI and Specially Selected Pork brands which are underpinned by world-leading levels of quality assurance and are known across the globe for their great taste.
"We've worked hard to ensure the QMS stand simply communicates the great story behind our famous brands as well as the positive role red meat plays in the environment and in a healthy balanced diet," said Mrs Rowell.
"Through a diverse range of activities, chef demonstrations and sampling, we hope to engage with thousands of consumers over the show period who, after being inspired on our stand, will then look for the Scotch Beef, Scotch Lamb and Specially Selected Pork labels when they visit their supermarket or butcher's shop."
QMS is also delighted to offer hundreds of children the chance to cook simple, nutritious dishes with Scotch Beef, Scotch Lamb and Specially Selected Pork at this year's show at the Scotch Beef Children's Cookery Theatre, in the Royal Highland Education Trust (RHET) Discovery Centre.
Hamish, Ewenice and Harry Trotter, our Scotch Beef, Scotch Lamb and Specially Selected Pork brand mascots will be joining our brand ambassadors to give away goodies and recipe cards throughout the show (you'll find more recipe inspiration at www.scotchkitchen.com).
There will also be the chance to buy a the much sought after limited edition Royal Highland Show 2019 Scotch Beef and Scotch Lamb t-shirts with all proceeds going to the Scottish SPCA.