Scotch Beef PGI Backs Scottish Young Chef Competition
SCOTLAND, UK - The heat in professional kitchens across the country is starting to rise as one of Scotland's top young chefs is set to be named Scotch Beef Scottish Young Chef of the Year this week at Scotland's largest food, drink hospitality and tourism show.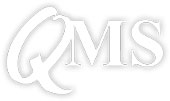 Six finalists from across the Scotland have been selected by a panel of expert judges and will battle it out in a live cook-off at ScotHot on Thursday, 14 March, at the SEC in Glasgow.
The finalists are: Joe Reddie from St Andrews Links Trust; Scott Farquharson from the Chester Hotel, Aberdeen; Shannon McNeil from Edinburgh College; Rosie Maguire from Loch Lomond Golf Course; Sagar Massey from Mar Hall Hotel in Bishopton; and Fraser Cameron.
During the final, each chef will have 180 minutes to produce a three-course meal of their choice plus one amuse bouche for four covers.
The competition, which aims to showcase the skills, innovation and culinary talent of the young chefs, will be judged by an experienced, expert panel who will mark to a strict criteria including plate presentation, seasonality, provenance, quality and balance of flavours.
This year, the competition, which is run by the Scottish Chefs, will be in memory of Chef Bill Kendrew who sadly passed away in November 2018.
Kevin MacGillivray, Director of Scottish Chefs said: "Chef Kendrew was a kind, professional man who devoted years of his life to the running of the Scottish Culinary Championships at ScotHot.
"His presence at the event will be sorely missed so it is very fitting that this award pays tribute to his great work as a chef."
The winner of the Scotch Beef Scottish Young Chef of the Year award will be given the opportunity to learn from one of the UK's most experienced, talented and well renowned chefs, Chef Cyrus Todiwala.
The winning chef will spend two days working with the team at Cyrus's top London restaurant - Café Spice Namaste whilst being staying in a central London hotel.
The lucky winner will also win a £100 voucher to spend in a Scotch Beef Club restaurant of their choice.
Ciara El-Mansi, PR & Marketing Executive at Quality Meat Scotland said: "This competition aims to encourage young people who are interested in a career in the hospitality industry and recognise their skills and enthusiasm.
"The best of luck to all the chefs."
The Scotch Beef Scottish Young Chef of the Year cook-off will take place from 9:10am - 12:10pm at ScotHot on Thursday (14 March).