Industry Insights: Global Trends in Ag Equipment
ANALYSIS - While the underlying trend in agricultural equipment has been Tier 4 final solutions, a diversified customer base and a growing population's sustainable use of natural resources, specifically water, are key drivers of the global market.
Dan Schmidt, JCB's VP of Agriculture, speaks to 5m's Sarah Mikesell about global trends influencing the agricultural equipment market.
On the manufacturing side, the challenge has been creating fuel-efficient machines at a fair market value, while the production and customer sides are seeing a change in markets, including a diversification of the customer base and a growing population with a reduction in our natural resources.
"We have potentially escalating fuel prices and a diminishing resource in water, to be specific in North America, and yet an expanding population base. Efficiency is really what comes to the forefront," said Dan Schmidt, JCB vice president of agriculture. "What we've found around the world, but in the US has started to impact us, is some of the European farming methods that talk much more about versatility and sustainability."
An example of this in California is a location that traditionally grew rice has now been transitioned to grow almonds - a very different crop - partly due to legislation and partly due to the perception of water utilisation.
"Ultimately, farmers have to figure out how to make the most out of their crop land, and so we're seeing this transition from big combines to smaller, specialised products," Mr Schmidt said. "We've actually seen that happen in other parts of the world."
Mr Schmidt said JCB is hopeful that some of the smaller, localised European farming practices will continue to integrate into North America. And they are seeing it occur in Canada and US states like California, Michigan, New York and Pennsylvania and in livestock operations, including cattle.
"The theme globally is preservation and utilisation of resources to maximise our output, and hopefully, equipment that makes our producers' jobs easier and provides solutions that are unique and productive," he said.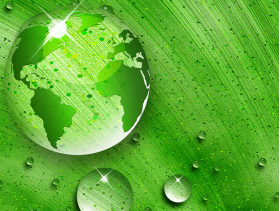 Water utilisation continues to be a huge concern globally, he noted.
"If we feel it here in North America with our population density, relative to Western Europe which is 20 per cent more dense, or Asia, it's a significant concern and one that manufacturers have to keep in mind," he said.
"Farming practices will continue to evolve. The redistribution of water is the big issue, and in the US, water rights are a concern. But how do you redistribute it fairly and/or, determine the priority of commodities, livestock and the population base? We don't have the answer, but we know that both states and some of our customers are struggling with that decision."
To hear more about JCB's history, products and vision for the future, click here.