CattleFax: Expectations for Global Beef Trade
ANALYSIS - CattleFax analysts predicted $294 per head added value for US cattle producers from exports for 2016 – a $66 drop per head from 2014 values.
Randy Blach, CattleFax CEO and the CattleFax analyst team recently presented at the National Cattlemen's Beef Association (NCBA) meeting in San Diego, California, US.
This decrease in export potential is caused by a combination of a stronger US dollar, slowdown in global markets and challenges with market access. China and other global markets are still the biggest opportunities for US beef, but trade restrictions will continue to limit potential in the year ahead.
Global Trends
Global red meat and poultry production has increased 85.3 billion pounds since 2006, but global beef production has only increased 3.4 billion pounds in that time.
Several of the world's largest beef exporters are expanding their beef production by growing their beef cow herds: India, Brazil and the US.
Of the expanding countries, the US is the largest producer of grain-finished beef versus predominantly grass-finished Brazilian beef or Indian water buffalo.
Australia, the second largest beef exporter and our largest import supplies in 2015, is undergoing contraction from a drought-forced herd liquidation and will have large reductions in beef available for export.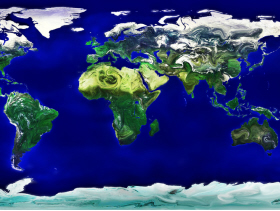 Globally tighter beef supplies have led to historically high global beef prices; the US consumer has been a willing buyer of the expensive global supply.
A stronger US Dollar created opportunity for US beef imports by strengthening purchasing power and a challenge by making US beef exports more expensive globally.
US Beef Trade
Beef imports are projected to be down 8 per cent in 2016, following a 14.5 per cent year-over-year increase in 2015.
Increases to commercial cow and fed slaughter will increase domestic supply, reducing the need for imports especially as tighter supplies bring higher prices from Australia.
Beef exports are projected to be up 3 per cent following a 13 per cent year-over-year decrease in 2015.
A strong US Dollar hurt exports to Canada and Mexico, our second and third largest beef export markets but should rebound next year with a more stable currency.
Market share will grow in Japan with smaller Australian exports, moreso if the Trans-Pacific Partnership is ratified, equalizing US and Australian import tariff rates.
The US is in a rebuilding stage and females are being held back for the cowherd. Analysts predict the US cowherd will grow another 600,000 head in 2016 following a 1.1 million head increase in 2015.
Further Reading
You can read more about the CattleFax presentation at NCBA by clicking here.