NCBA: CattleFax 2016 Industry Update
ANALYSIS - Randy Blach, CattleFax CEO, and the CattleFax analyst team presented their 2016 CattleFax Industry Outlook at the National Cattlemen's Beef Association meeting held recently in San Diego, California, USA.
The downward spiral from the late 2014 and early 2015 record-high cattle prices has been tough for many in the business, but CattleFax CEO Randy Blach said the steepest portion of the market correction has passed. He explained that tighter protein supplies and stronger exports created the 'perfect storm' for the cattle market to reach the extreme highs.
"We are coming off historic highs in the cattle market, created by unique conditions in both the global and domestic protein markets," said Blach. "Dynamics, specifically larger protein supplies, led to a significant correction in price in 2015. A large portion of the market down trend is over now. However, the cycle shows prices continuing to trend lower in 2016, 2017 and 2018."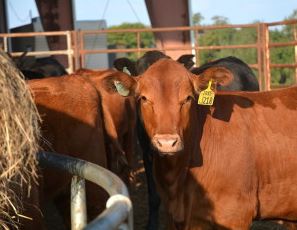 According to CattleFax, the increase in US protein supplies was staggering in 2015. A variety of factors combined to increase US per capita red meat and poultry supplies by nearly 10 pounds per person compared to the previous year.
Better margins and fewer production challenges created record-large pork and poultry production. Then, protein exports struggled through 2015. The year began with US poultry and pork export bans and the West Coast pork slowdown. The economic struggles in China and other critical export markets also limited global protein demand. A stronger US dollar only compounded those issues.
Annual per capital net beef supplies will increase in 2016 for the first time in more than a decade as beef cow herds expansion leads to target beef production. Expansion will continue in 2016 - creating an event larger cowherd each year until 2018.
The 2016 trade outlook is more positive for beef industry participants, but the global economic challenges in 2015 will remain important this year. Domestic beef demand also remains in flux, improved retail margins should increase beef featuring and improve beef retail sales.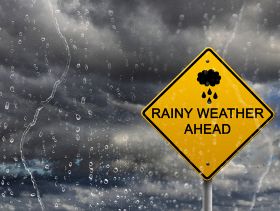 Cattle producers have benefited from an El Nino weather pattern during the last 18 months. US and global corn supplies are adequate going into summer and an abundance of alternatives should keep a lid on corn and hay prices.
Energy values will also stay historically low in 2016 under the weight of domestic and global production growth and relatively weak demand.
Even with lower 2015 forage and energy values, margin operators struggled through the second half of 2015 as the cattle market correction led to losses of more than $500 per head. Even cow-calf producers experienced similar revenue losses on a per head basis. The down trending cattle market underscores the importance of improving management skills as the cattle cycle transitions from the all time highs experienced a year ago.