Global Roundtable for Sustainable Beef to Discuss Global Indicators, Equivalency, Antibiotics
ANALYSIS – The Global Roundtable for Sustainable Beef (GRSB) is set to meet this week to discuss global indicators, equivalency and antibiotics.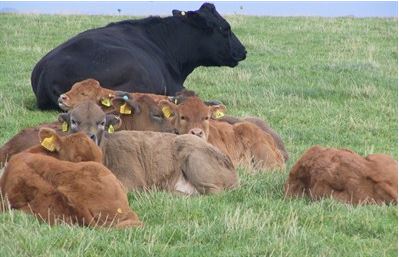 "We have several technical working groups that will be meeting and reporting progress at the General Assembly meeting since our November meeting in Sao Paulo, Brazil, and smaller working meetings we've held since then," said Ruaraidh "Rory" Petre, GRSB executive director.
Several indicators were listed in the GRSB Principles and Criteria, and the group will define and prioritize what will be measured at the global level.
"We'll leave national roundtables to define a broader list of criteria that match their environment and systems, but this will be a very limited number of global indicators that can create a global dashboard of how we are doing," Mr Petre said. "These overarching measures will show industry progress for the global beef industry."
Greenhouse gas emission is one that could be recommended because it's a worldwide issue and can be measured regardless of location, environmental conditions or type of beef producing system, he said.
Equivalency is another topic for discussion. Mr Petre said the group would be considering how to measure the global indicators or outcome measures so that all regions are on equal grounds.
The third working group was launched in April to cover antibiotics.
"One of the big issues when we were developing the Principles and Criteria – we got a lot of public reaction to antibiotics," he said. "So we decided we'd need a technical working group to take a closer look at this."
There will be a brief antibiotic update in Amsterdam, and the group plans to take stock of their current information and make a plan moving forward, including appointing a new chair for the group.
Setting global and local priorities
Global to Local is another initiative of the GRSB that outlines how they will align with the national roundtables. GRSB has concluded that they will support and encourage creation of national roundtables that are robust multi-stakeholder groups with good representation throughout the value chain. They'll also support preliminary roundtables where the entire chain is not yet represented, but there was a willingness in a country to initiate a programme.
"We'd want those national roundtables to be aligned with us and endorse our vision and take on our Principles (and Criteria) as well," Mr Petre said. "They will be prioritising the Criteria. GRSB has developed the global Criteria, but each national roundtable might find that they don't need to prioritise all of the criteria, so they can select the indicators that they find most important."
He said the global meetings which will be held every other year will be an opportunity for GRSB and the national roundtables to share progress. Mr Petre said the next global meeting will be held in Canada in fall 2016.
The group will also be setting priorities for 2016 and by December the group will have a strategic 5-year plan laid out. Mr Petre said there's an opportunity in 2016 to increase communication and to start the process of national data collection.
"We will then be able to report on a global level the progress being made," Mr Petre said. "The collection of data which will mostly be in the hands of the national roundtables, and GRSB will have a role in collating it globally and will report results."
Kathryn Britton, Director of Operational Analysis and Marketing with Where Food Comes From, is the new chair of the Communications Committee.
The GRSB General Assembly meeting will be held October 27-29 in Amsterdam.
Tuesday, October 27
Executive Committee Meeting
Communications Committee
Antibiocrbial Stewardship Technical Working Group
GRSB-GTPS Joint Working Group on Forests – "Deforestation-Free Brazilian Beef: Current Progress and Next Steps"
Wednesday, October 28
Hetty van Beers-Schreurs, DVM, PhD, Managing Director, Netherlands Veterinary Medicine Authority, will speak to the group on "Antibiotics Policy"
Dr. Martin Scholten, Managing Director, Animal Sciences Group, Wageningen University, will speak about "Food Production and Food Security"
Brian Lindsey, Development Director, Global Dairy Agenda for Action, will speak on "Dairy Sustainability Framework Update"
Regional Updates:

GTPS - Brazilian Roundtable on Sustainable Livestock
Canadian Roundtable for Sustainable Beef
US Roundtable for Sustainable Beef
Europe / SAI Platform
Colombia
Mexico