Scotch Beef Named Scotland's Favourite Food
SCOTLAND, UK - Farmers, butchers and processors throughout Scotland are celebrating the news that Scotch Beef PGI has been revealed as the nation's favourite Scottish food.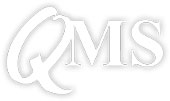 The research was commissioned by "2014 Food & Drink", the campaign dedicated to promoting Scottish food and drink producers during 2014. The YouGov poll to celebrate Scottish Food Heroes, revealed the Scottish public's number one food is Scotch Beef PGI.
To qualify to be sold as Scotch Beef, meat must come from cattle which have born reared and slaughtered in Scotland. The brand is also underpinned by Quality Meat Scotland's quality assurance schemes which ensure high standards of production and animal welfare.
Scotch Beef has European Protected Geographical Indication (PGI) status which guarantees authenticity and puts it in the same category as Champagne and Parma ham.
Coming a close second in the poll was national dish haggis (13 per cent) with Scotch Lamb, which also has coveted PGI status guaranteeing its provenance and quality, voted the country's sixth most popular food.
The majority of the public believe in buying local with 66 per cent saying that it is important to them that the food they eat is produced in Scotland.
Jim McLaren, Chairman of Quality Meat Scotland, which markets the Scotch Beef PGI brand, welcomed the news, ahead of Scotland's Year of Food and Drink 2015.
"Today's news is a fantastic boost for the Scottish red meat industry and all those who work so hard to bring top quality Scotch Beef, Scotch Lamb and Specially Selected Pork to the table here in Scotland and around the globe.
"The fact that Scotch Beef and Scotch Lamb rank so highly in the poll is a reflection of dedication, care and commitment which goes into these first class brands.
"Everyone involved – from the family farms at the heart of our livestock production system to our auction markets, feed companies, butchers and processors – should take great pride in this recognition of the quality of Scotch Beef and Scotch Lamb."
QMS's award-winning marketing campaigns have succeeded in raising recognition of the Scotch Beef PGI brand to 91 per cent in Scotland and 49 per cent in Greater London. The organisation has also focused on increasing consumers' awareness of what the Scotch Beef, Scotch Lamb and Specially Selected Pork labels stand for.
James Withers, chief executive of Scotland Food & Drink, said: "Our Scottish Food Heroes are an impressive roll call of world class produce; it's easy to see why Scotland has earned a global reputation as a Land of Food and Drink. We are spoilt for choice thanks to our abundant natural larder and hardworking producers."