A Balancing Act: Olympian and Cattle Rancher Shares her Story
ANALYSIS - Katie Uhlaender is a proud agriculture advocate and believes athletes and farmers live a very similar lifestyle.

Katie Uhlaender is a US Olympic skeleton racer, accomplished weightlifter and passionate farmer. She is a three-time Winter Olympian, a two-time Skeleton World Cup champion and winner of the 2012 World Championship.
When Katie isn't training for her next competition, you can find her on her family's Northwest Kansas farm. After Katie returned to her farm after the Sochi 2014 Olympics, Bayer CropScience asked Katie to share her story.
I spend more time on the road than I can keep track of. The only time I am home is the month of March, as it is my only month off from sport. March is what I call my "fat" month – I eat whatever I want and don't work out much, but I do chase cows. March is also calving season in Northwest Kansas, which is where I call home.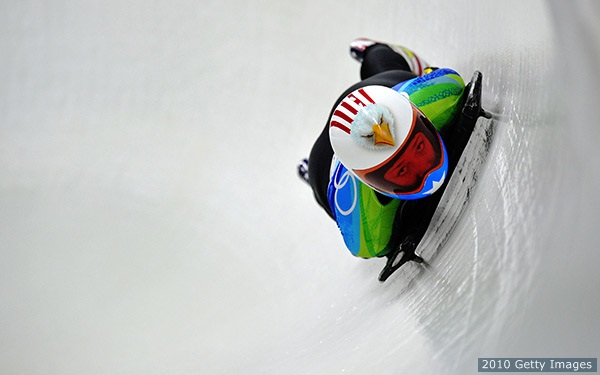 My life in March is the life I hope to retire to from my current career as a US Olympic Skeleton athlete. Skeleton is an Olympic sport where an athlete sprints bent over, pushing a 70 lb+ sled and dives head first on to it, heading downhill at 80-90 mph.
This sport takes over my life and, on top of that, I am considering competing as an Olympic Hopeful for the 2016 Games in Rio for Olympic Weightlifting.
Ranching is not something I grew up doing. My father was always a country boy, so I grew up around animals and always doing chores of some kind. My father even got into raising ostriches while I was in elementary school! I had to help prepare their pens and went to auctions to buy ostriches!
Ranching was a distant thought for me when I won my first World Cup Title in 2007. I won some money for taking the title, and while it was not much, it was more than I'd ever had. It wasn't enough to buy a home, and I wouldn't have qualified for a mortgage anyway.
When I asked my father what to do with it, he told me to buy cows! He had purchased 1,000 acres of land in Northwest Kansas, and said he would take care of them for me. I thought he was crazy, but after he explained why it was a smart investment, I wrote him a check for the cost of 10 cows. This was only the beginning…
Two years later my father passed away from cancer. He was my rock, my guide and the one who taught me how to approach life. Without him, I felt like I had lost my way - like a warrior without purpose. Beyond just supporting my career as an Olympian, now I needed my family to help me with the ranch my father had started.
The spring of 2009 was the beginning of a new passion. I began working the ranch, and falling in love with the lifestyle, community and world my father left behind. Ranching began to teach me things that I could take back to my career as an Olympian. It is a lifestyle that has true grit, passion and requires the strength of an individual and the dependence of a family or nation. The lessons I've learned in the past six years on the ranch have shaped my life.
Every day I wake up and try to balance two lifestyles – life on the track and life on the ranch. Both will require the support of my community, family and nation— all of whom I hope to represent proudly. I hope to continue inspiring others through my dedication to my career as an Olympian and my passion of cattle ranching.
This story first appeared on the Bayer CropScience Blog page.