Cleanliness and Management Remain Key in Johne's Battle
ANALYSIS – Johne's disease detection in cattle will soon no longer be hindered by false-positive results, but farmers are being urged that, while improved tests will be beneficial, environmental management remains key in reducing disease transmission through herds.
Test results for Johne's, or paratuberculosis, have been marred by inaccuracy for many years. The lack of a specific antibody to only react to Johne's disease bacterium, Mycobacterium avium subspecies paratuberculosis has meant environmental bacteria or tuberculosis pathogens have been capable of contriving false positive readings.
But a team of scientists led by Dr John Bannantine at the National Animal Disease Centre (NADC) has found a 100 per cent specific Johne's disease antibody.
Control of Johne's can be achieved by selective culling of suspect animals. Accurate detection may boost the efficacy of such methods but Professor William Shulaw - from Ohio State University - insists that the scale of the Johne's problem means that farm cleanliness is the key.
"We think that probably 90 per cent of US herds have some level of infection and so eradicating by testing and culling is not feasible," says Professor Shulaw. "We have to work towards providing a way for farmers to reduce the impact of the disease at the herd level and of course some farmers may choose to eradicate it if they can."
Professor Shulaw says that while testing may be an important and useful adjunct, controlling Johne's does not necessarily depend on tests. However, he insists that management of the environment is critical.
Rigorous attention to cleaning calving pens is vital for reducing faecal-oral transmission of the bacteria, adds Professor Shulaw. This is thought to be by far the most common route into youngstock.
Despite labour time and costs, Professor Shulaw says that cleaning calving pens is worthwhile when put against the cost of Johne's when firmly established in a herd.
"We've said for many years that farmers should keep the calving pen clean. This however represents a challenge and if you have a relatively large herd you have a lot of labour involved in cleaning multiple pens multiple times."
While acknowledging the difficulty and costs associated with constantly cleaning pens and yards, Professor Shulaw states that keeping calves clean is perhaps the most important element in Johne's control.
"The key to controlling Johne's disease is preventing an exposure to the young animal population on the farm," he says. "Calves can get infected at their first meal and not show any clinical signs until they are five or six years old. The last two or three years of their life they are shedding it in their environment and contaminating the bedding for other animals."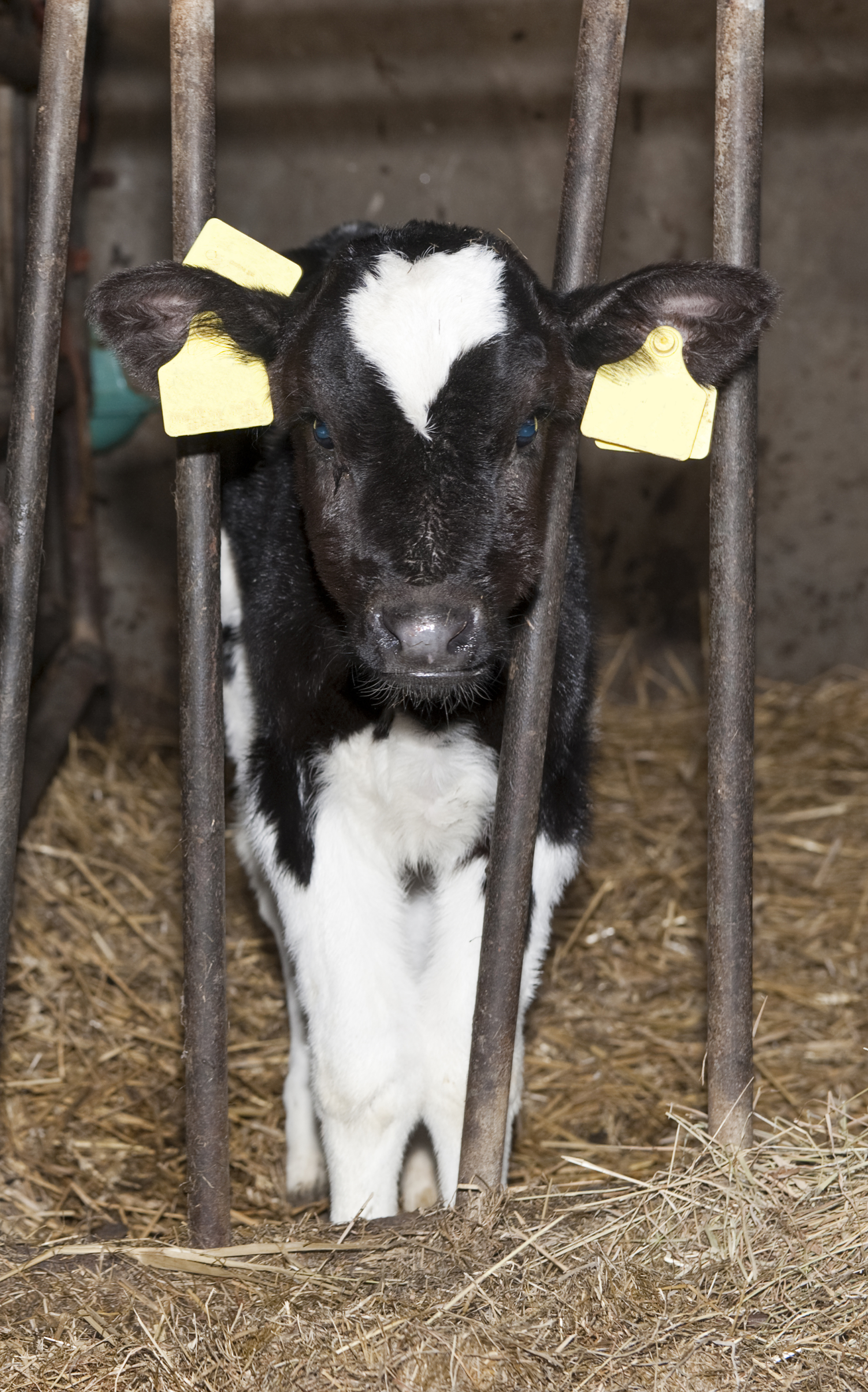 Reducing the chance of youngstock infection by offering clean environments to newly born calves is the best way to start working towards a reduction in clinical cases of Johne's disease, says Professor William Shulaw.
Some calves get the disease as a foetus, although according to Professor Shulaw this is a small percentage. Academic papers have explored the possibility of gestating cows in the later stages of Johne's infection posing the greatest risk to calf health.
Cost impacts from Johne's to both beef and dairy farms are considerable. Government data estimates losses of $40 to $227 per head for every infection.
Losses hugely affect the US dairy industry and annually exceed $220 million. Professor Shulaw adds that beef units also lose out to Johne's, especially cow/calf farmers, due to profit foregone from weight gain problems.
"There is evidence to suggest that Johne's positive animals may produce calves that are lighter in weight at weaning. Of course in the US, many farmers sell calves at weaning time. So, if you sell calves at 15-20 pounds less than the average then that is an economic loss."
Professor Shulaw also suggests there is a possibility that the disease reduces fertility, an impact felt by cattlemen as a whole. Later stages of the disease are suspected to hit reproduction when an animal's resources are diverted to dealing with paratuberculosis rather than reproduction.
With such consequences of Johne's disease possible, Professor Shulaw says that some of Ohio's farmers are keen to vaccinate if possible, adding that vaccination, where state law allows, tends to be only effective in herds with serious problems.
"We vaccinate calves less than 30 days of age. Treatment is similar to the Brucellosis vaccine in that these animals receive a tattoo and a tag and are recorded on a form," says Professor Shulaw. "In our state (Ohio) people can use the vaccine but they have to undergo a whole herd tuberculosis test first and prove they have Johne's disease."
When a farmer has demonstrated these two points they can then get permission from the state veterinarian's office and the local veterinarian can administer the vaccine.
Vaccination can reduce clinical cases and premature culling by extending the productive life of an infected cow. However, the Professor warns that infected animals will still shed the bacteria and not all infections are prevented.
Like testing, vaccination is a 'useful tool' but not the answer to Johne's disease, concludes Professor Shulaw.
Improved antibody specificity to Mycobacterium avium paratuberculosis is expected to benefit human medicine as well as livestock. Dr John Bannantine, United States Department of Agriculture microbiologist, says that the discovery is a preliminary breakthrough to a broader biological understanding.
---
*


"What we have is an antibody that only detects paratuberculosis...an on-farm test will probably take another year."
---
"What we have is an antibody that only detects paratuberculosis," says Dr Bannantine. "We are now working on an on-farm test which will probably take another year. It could be performed on site by a veterinarian; this is still to be determined."
"The discovery really came about because there is a controversial theory that Johne's and Chrone's disease are closely related. It has been very difficult to prove that the Johne's bacillus is in the tissues of the Chrone's disease patient."
Now the project can progress to immunohistochemistry to clarify Chrone's/Johne's confusion, says Dr Bannantine.
Like Professor Shulaw, Dr Bannantine acknowledges that farm management is important to the managing Johne's risks. However, the ability to accurately identify infected potential disease 'shedders' can only be good news for agriculture.
Michael Priestley
News Team - Editor
Mainly production and market stories on ruminants sector. Works closely with sustainability consultants at FAI Farms