Genomic Performance Consistent Through Dairy Breeds
UK - Stability is the theme in the DairyCo rankings for dairy breeds other than Holstein, with some breeds seeing no change in their top three positions at all.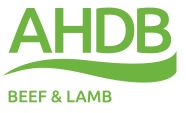 British Friesian
British Friesian siresDeangate Tarquinand Moorcourt Hiltondo no more than shuffle positions and are now ranked first and second respectively with PLIs of £190 and £188.

Lakemead Randolfretains his third position (PLI £174) ahead of his paternal half-brother,Lakemead Pinnacle(PLI £144).

Both Lakemead sires are sons of Marshside Rocket 3 while the top two are bred by Tittenser Hylke. The final slot in the top five goes toSocharwho is bred by Glen Albyn.
Ayrshire
The Ayrshire ranking sees a new number one sire in the shape of the already popular Swedish Red sire,V Foske. His PLI of £206 reflects his daughters' solid production together with their good fertility, low somatic cell counts and long lifespans.

Maintaining his second position is the Danish Red,R Fastrupwith a PLI of £199 and in third is the former number one sire,Viking Red Cirkel Cigar(PLI £189).


Jersey
In the Jersey breed the top five bulls have remained unchanged since the August run, with Danish Jersey,DJ Hulkretaining the number one position with a PLI of £239.
Other breeds
Huray retains his number one position for the Brown Swiss breed; the Guernsey GMI ranking is headed by Sniders Option Aaron; Drisgol Watzon holds on to the number one position in the Shorthorn rankings and Odislait remains number one for the Montbeliardes.
Comparison across breeds
"It's always worth a reminder that genetic indexes should not be compared across breeds," says Marco Winters, head of genetics for DairyCo.

"The figures for each breed are calculated to relate to that breed average, so it would not only be meaningless to compare figures across breeds, but could also be completely misleading.

"For those who want to compare one breed with another in considering cross-breeding options, DairyCo provides a conversion formula for this purpose."