Saskatchewan Launches 2010 Billboard Campaign
CANADA - The Farm Animal Council of Saskatchewan has launched its 2010 "We Care" billboard campaign, writes Bruce Cochrane.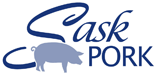 Farm-Scape is sponsored by
Manitoba Pork Council and Sask Pork
FarmScape is a
Wonderworks Canada
production and is distributed courtesy of Manitoba Pork Council
and Sask Pork.
As part of the Farm Animal Council of Saskatchewan's 2010 billboard campaign a total of 27 billboards and two larger super-boards will be on display throughout Saskatchewan from June to September.

The billboards feature images of livestock and poultry producers, in many cases second and third generation farmers, caring for animals.

Farm Animal Council chair Tim Wiens says the theme "We Care" sums it up for the dedicated livestock and poultry producers who strive daily to maintain healthy, productive farms and ranches in Saskatchewan.
Tim Wiens-Farm Animal Council of Saskatchewan
Those two words are really saying it all about how we as livestock and poultry producers want to make sure that we're producing and maintaining healthy productive animals in our farms and ranches in the province.

I think the public, they're always concerned about food safety and they want to know that we're doing a good job from a food production standpoint in looking after our animals so that they can be assured that they're going to have a quality and a quantity that they can rely on and as well they want to know that animals are being treated the right way and we do that.

Everything that we do is very natural and it's healthy for the animals.

It's people that have been doing this for a long time.

Again it's second and third generations of farmers and ranchers that are providing the food that the people across the province can put on their plate and have the assurance that they're having a quality product and enjoying a quality product.

Mr Wiens says since the programme began 14 years ago the response of the public has been positive.

He acknowledges there are always negative voices that can be heard every so often in campaigns against animal agriculture but members of the Farm Animal Council of Saskatchewan are staunch supporters, they look after it, they care and will keep on providing good quality products for the consuming public.
TheCattleSite News Desk