New GAM Tags Offer Latest Technology For Individual Animal Identification
US - Global Animal Management, Inc. (GAM), a wholly-owned subsidiary of Intervet/Schering-Plough Animal Health, has announced its next generation of electronic identification (EID) tags to help livestock producers verify their animals' age, source, and health management protocols.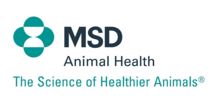 The new tags, GAM TAGs, offer an enhanced microchip that increases its read range up to 20 percent and is part of the GAM data management platform, which provides integrated inventory management and support.


"When GAM TAGs are shipped out to customers, they are packaged in sequential order and uploaded to one's account management system," said Dr. Michael Coe, GAM manager of technical services. "Our integrated ordering process tracks inventory with no initial typing and scanning needed on the receiving end, which makes it convenient for the customer."

GAM TAGs can be used in data collection systems, National Animal Identification Systems (NAIS) and age- and source-verification programs. GAM TAGs are available in official 840 Animal Identification Number (AIN) sequences for NAIS, which provide compliance for Country Origin of Labeling (COOL).

In an independent study, GAM TAGs ranked among the top three animal identification tags on the market. When properly applied, GAM TAGs provide over 99 percent retention. In addition, the tags can be ordered in any quantity, are cost competitive, easy to deploy and are tamper resistant.

GAM offers products and services for individual or group animal identification, storage, processing, analysis and reporting. GAM was the first company to have United States Department of Agriculture (USDA) interim-approved animal identification database with electronic ear tags approved by the National Animal Identification System (NAIS). For more information, log on to www.mygamonline.com.