Does Stockpiled Grazing Kill Alfalfa?
Since the Western Forage/Beef group began researching stockpiled grazing producers have asked: "What will it do to the alfalfa in my stand?" The answer is: "How you manage pastures and hay stands prior to fall influences alfalfa composition in the stand more than just grazing in September and October."

Stockpiled grazing involves saving forage during the summer growth period for use later when pasture growth normally slows, usually in late summer, fall or early winter.
In 1999 we began a grazing study on stands that had been planted in 1997. We continued the study until 2005 (7 years). Our intention was to compare old grass stands with pure alfalfa and alfalfa-meadow bromegrass mixtures for beef production under two systems. We managed stands as either summer rotational pasture or when cut as hay (mid-July) and then grazed (after September 15). The mixed stand was planted as a 1:1 mixture on a seed basis. At the same time we monitored the stand composition and in the alfalfa and grass-alfalfa pastures we found some interesting results.

In the summer grazing system the pure alfalfa was killed after 2 years. Figure 1 shows that the alfalfa in the summer-grazed meadow bromegrass mixture was essentially gone after the two years. Until the trial ended in 2005 the meadow bromegrass completely dominated the summer-grazed mixture. It remained productive by applying fertilizer nitrogen.

However in the hay-graze system the life of the pure alfalfa stand was prolonged until 2004. Figure 1 shows that under hay and then stockpiled grazing, alfalfa actually increased to 70% of the stand dry matter yield by 2001 and then declined to about 40% of the mixture stand by 2005.

From 1999 until 2001 the alfalfa in the mixed stand did not increase in plant number. The long rest period between mid-July and mid-September allowed the alfalfa plants to develop large crowns with many shoots, store adequate carbohydrate to withstand winter temperatures, and ensure vigorous and competitive spring growth. Fall grazing was not a winter-kill factor under the hay-graze system.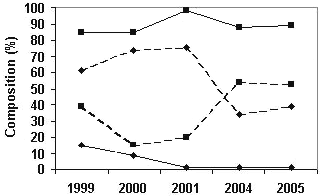 Fig. 1. Meadow bromegrass-alfalfa pasture stand
composition, summer pasture meadow
bromegrass (--- ■ ---), SE = 6.9%, stockpiled pasture
meadow bromegrass (- - - ■ - - - ), SE = 6.9% and
summer pasture alfalfa (--- ♦ ---), SE = 1.5% and
stockpiled pasture alfalfa(- - - ♦ - - -), SE = 13.0%.

The summer and stockpiled systems varied greatly in stand composition for meadow bromegrass-alfalfa pastures (Fig. 1). In the summer-grazed system alfalfa was reduced to 15% or less of the stand by 1999 and averaged 6% over the years.

The stockpiled pasture peaked at 76% alfalfa on a dry matter basis in 2001 and was reduced to 39% by 2005.
Meadow bromegrass complemented the alfalfa composition yearly in each system averaging 90% and 36% over years in summer and stockpiled pastures, respectively.

Summer grazing did not allow alfalfa sufficient rest during the critical period for winter survival.

Research by Len Folkins, at Lacombe, AB during the 1970's, showed that alfalfa stands were sensitive to winter kill when cut in August, but they were most sensitive when cut from the last week in July until the third week in August. Grazing during that time acts in a similar way. Grazing after mid-September in most areas of the prairies should not create a winter kill problem for alfalfa.

However, producers should be aware of the critical period for alfalfa winter kill in home-areas and incorporate the critical period concept into grazing plans if they wish to keep alfalfa in pastures. Also keep in mind that winter hardy alfalfa varieties are often found to be grazing tolerant.
November 2006