'Push-pull' innovation helps female farmers in East Africa see crop, livestock, and income improvements
Since 2019, the amount of milk Mariam Bagune's livestock produce has doubled. Ever since she began implementing a sustainable farming technique called "push-pull," Bagune and other female farmers in Ethiopia have observed a number of improved farm outputs.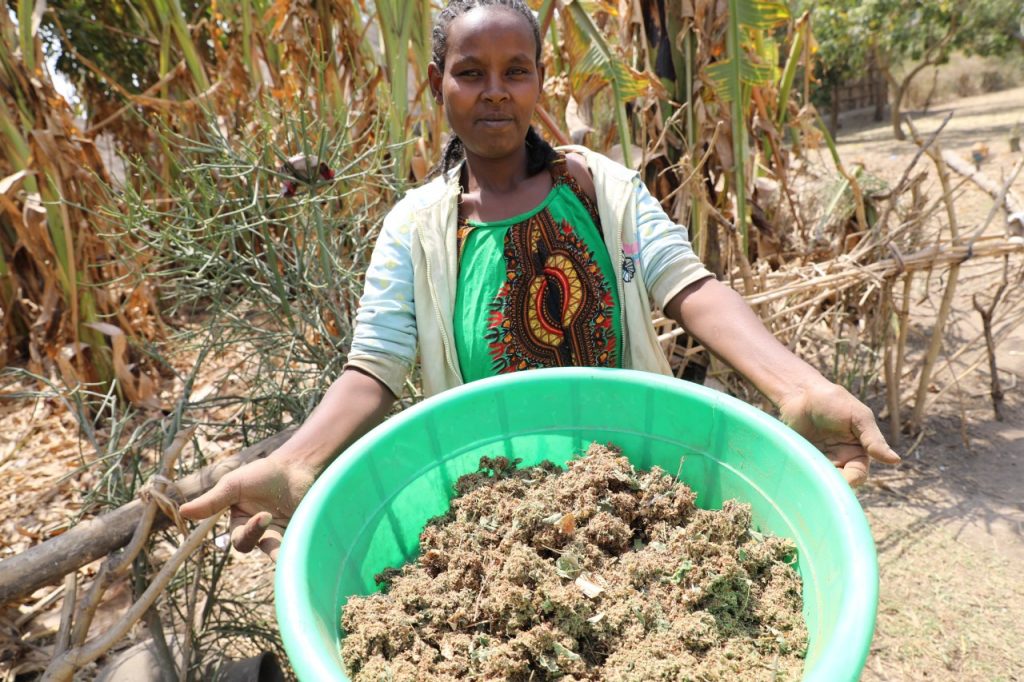 Push-pull is a method named for its ability to "push," or repel, and "pull," or trap, yield-threatening pests. Virginia Tech's Feed the Future Innovation Lab for Integrated Pest Management and the International Centre of Insect Physiology and Ecology collaborate to implement such integrated pest management technologies for grain crops across East Africa.
Push-pull involves integrating legumes, such as Desmodium, in between maize plants to repel destructive crop pests while simultaneously planting grasses, such as napier or Brachiaria, around the border of a field to trap pests before they enter — hence, the push-pull effect. Desmodium also inhibits the growth of many weeds and naturally adds beneficial nitrogen to the soil; napier and Brachiaria grasses, meanwhile, improve long-term soil health. The push-pull technique provides benefits such as increased yields and reduced reliance on synthetic chemical pesticides, which is crucial for resource-strained and food-insecure communities.
Nearly 40 percent of women in Ethiopia work in agriculture and bear a disproportionate burden of the workload. Responsibilities often include preparing food, fetching water, hand-weeding, selling milk, fattening livestock, and more. Their labor can often go unrecognized, which contributes to a lack of access to and control over valuable resources.
The push-pull technology opens up possibilities for increased engagement and leadership. It also shows potential for saving time and generating additional income.
Take Bagune, for example. She's a farmer, mother, and family livestock manager in the Mekbasa Korkie village in Hawassa, Ethiopia. The recommended grasses involved in push-pull not only protect her maize from threats, but are also high-quality animal fodder that help fatten her livestock and improve dairy outputs. After feeding her cattle Desmodium and Brachiaria and doubling milk yields, Bagune earned an additional $175 more than her typical dairy sales.
"Livestock and crop production are two vital livelihood sources throughout Africa and beyond," said Muni Muniappan, director of the IPM Innovation Lab, "but reliance on conventional agricultural practices and limited access to resources often lead to high labor costs, low productivity, and additional farmer burdens. A sustainable farming technology like push-pull has the power of convenience. Not only does it help to improve food security for small-scale farmers, but it can also help address other tasks that contribute to improved livelihoods."
Other female farmers in Ethiopia, like Almaz Mute from the Jara Gelelcha village, are observing similar benefits. After receiving training on push-pull by the Virginia Tech-ICIPE program, Mute's cow milk production increased from 1 liter per cow per day to 2 liters. The area in which she lives is also typically scarce of forage sources, requiring her to travel to purchase it. After applying push-pull, she no longer has to spend the time or money on transportation.
Fantu Ergato, Mute's neighbor, was able to afford her first-ever cattle after implementing push-pull. She said that there is a significant difference between the butter she makes, sells, and consumes than that of her neighbors who have not adopted push-pull. While Ergato used to rely solely on crop farming, push-pull helped diversify her income.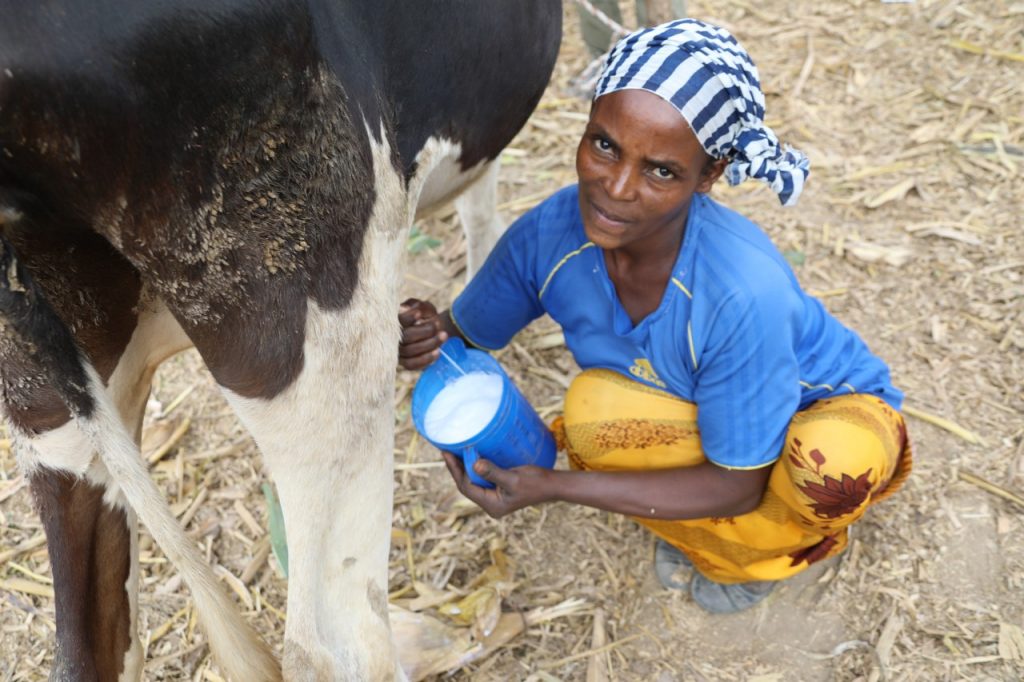 "Maize is a staple crop in East Africa, so it's incredibly important that we work to improve its health," said Tadele Tefera, head of the ICIPE Ethiopia country office and lead scientist of the IPM Innovation Lab project in East Africa. "It's equally important that we consider the needs of the farmer, and specifically women farmers. Time constraints often limit prospects of women farmers engaging in income-generating opportunities. These opportunities might otherwise give access to the very resources needed to invest in reducing the constraints they battle on the farm, like weeding or finding forage."
The IPM Innovation Lab explores the intersection between gender, agricultural innovation, and pest management with all its research partners in Asia and Africa and with the assistance of its collaborators at Virginia Tech's Women and Gender in International Development. In another IPM Innovation Lab project in Vietnam, for example, the Women and Gender team found that the application of sustainable products like bio-pesticides can reduce the amount of time that both women and men spend on pest management. This knowledge helps the IPM Innovation Lab shape how the introduction of new agricultural technologies can engage men and women without compromising their other responsibilities.
To date, nearly 1,200 farmers in 17 villages in East Africa have been trained on push-pull through the Virginia Tech-ICIPE program, and 75 percent of those trained are women.
As Mute remarked, technologies like push-pull bring her and her family hope in a number of areas of their lives that will help drive improved food security and livelihoods. "We inherited a farming career from our parents," she said, "however, we have never seen a single valuable technology providing so many benefits."
The IPM Innovation Lab is funded by the U.S. Agency for International Development. The program, along with Women and Gender in International Development, is housed at the Center for International Research, Education, and Development, part of Outreach and International Affairs.