Enhance FMD surveillance by testing milk samples in the field
A follow-on study by scientists at The Pirbright Institute and the University of Glasgow has demonstrated that milk samples collected in the field can be used successfully to recognise cattle infected with foot-and-mouth disease virus (FMDV).
This method was used in Tanzania, where the disease is endemic and outbreaks across regions are frequent. "Although we had previously demonstrated that it is possible to detect FMD virus in milk samples in the lab, this is the first time we have shown that milk samples taken during an outbreak in an endemic country can be used for disease surveillance", said Bryony Armson, first author of the study at Pirbright.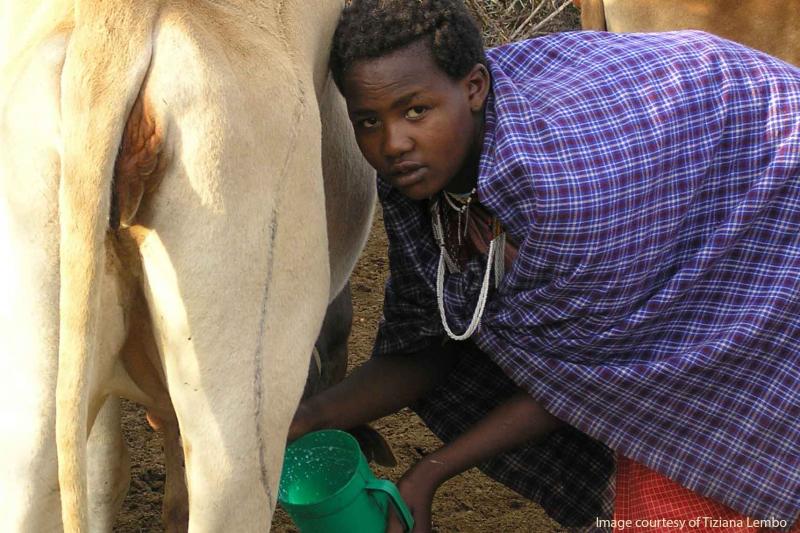 Samples of tissue or blood are usually collected to verify cases of FMD, which requires the expertise of a veterinarian or an animal health professional. Furthermore, these samples are usually only collected from infected animals displaying clinical signs, resulting in sub-clinical animals being overlooked even though they may
As milk sample collection requires little expertise, these results, published in Transboundary and Emerging Diseases, provide an accessible and cost-effective way of monitoring FMD outbreaks, which could strengthen surveillance capabilities in East Africa, both at the individual animal and herd level. The team are now looking at assessing the reliability of FMD detection in pooled milk taken from dairy farms, which could allow them to identify infected herds as a part of routine surveillance.still be able to transmit the disease. These factors can result in the underreporting of FMD, masking the true prevalence of the disease in parts of the world where the disease is endemic.