US Cattle Offal Has Global Appeal
The US meat buying public might be surprised to learn that one domestic beef carcass yields about $40 [£30] of saleable offal. Whimsically termed lickers, tickers and filters in the meat trade, cattle internal body organs like tongue, heart, tripe and liver are exported and consumed globally, writes John Wilkes.
For many countries in Central and South America, the Middle East, Asia and Africa along with Mexico internal organs bring as much enjoyment as prime cuts of beef muscle.
According to Dan Halstrom, Senior Vice President of Marketing, US Meat Export Federation (USMEF), it's all about placement. Mr Halstrom expanded: "Matching the right product to the right market to meet maximised value."
In many countries non-prime and processing beef is termed 'variety meat' (offal). Offal is a component of the fifth quarter of beef body tissues. US variety meat currently feeds a growing market as either a delicacy or a staple for millions of people worldwide.
Mr Halstrom described how offal is separated into categories that ultimately affect where it is exported. Mr Halstrom commented: "There are two levels of demand. At one level it's affordable protein; liver and heart fall into this category. The higher side has matching up a product like US cattle tongue to a certain type of cuisine in a certain premium market sector."
In Egypt, liver is popular street food. It is inexpensive and a readily available protein that in June 2016 costs approximately $0.42/lb [£0.70p/kg] to import from the US. In 2015, approximately 86 per cent of US cattle liver equating to 59,738 mt, was exported to Egypt.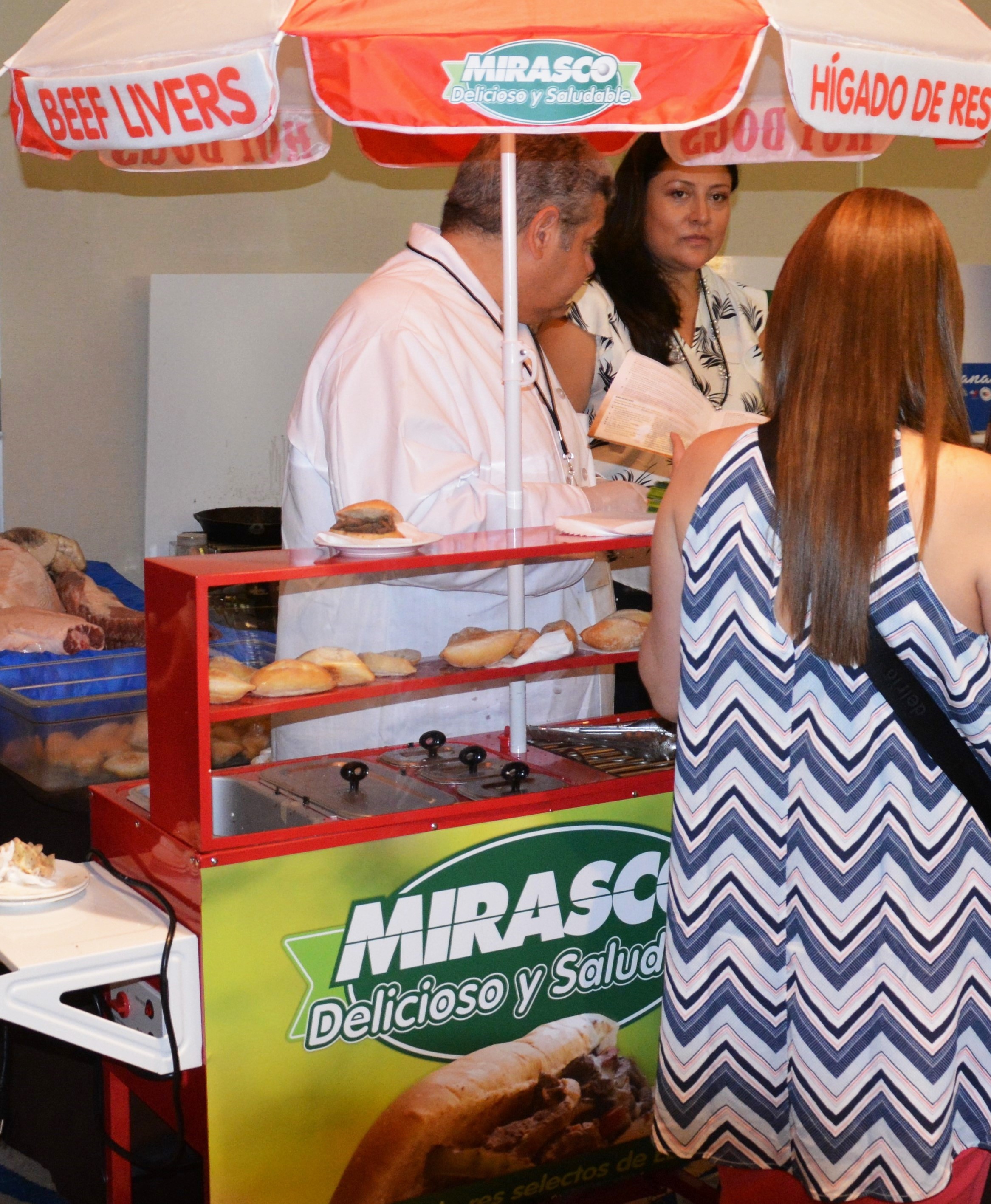 American exporter Mirasco's liver cart
Following a Russian ban in 2013 on all US beef products, Egypt became the principal export destination for US liver. Before 2013, Russia was number two with its export amount at 13,000mt annually or 15 per cent of US liver production.
Mr Halstrom explained: "In Egypt they have numerous small shops, like markets with refrigerated storage for small quantities." This is in addition to numerous street cart vendors selling liver sandwiches in a baguette or pita bread.
Mr Halstrom added: "The market has really developed in Egypt for something as simple as beef liver. We're hoping it will develop further in Sub-Saharan Africa."
At the other end of the spectrum, US cattle tongue is regarded as a delicacy in Japan. US beef processors, for a premium, export cattle tongue to Japan. In 2015, cattle tongue generated $62.5 million in export revenue with a current price at $6.50lb [£11kg]. It is predicted trade with Japan will increase by an additional 20 per cent in 2016.
Japanese devotion to tongue from their own domestic breeds such as Kobe and Mishima cattle is age-old. An explosion in popularity occurred in the 1990's before US BSE. Access to a ready supply of young corn fed and high quality affordable product from the US resulted in a significant increase in consumption.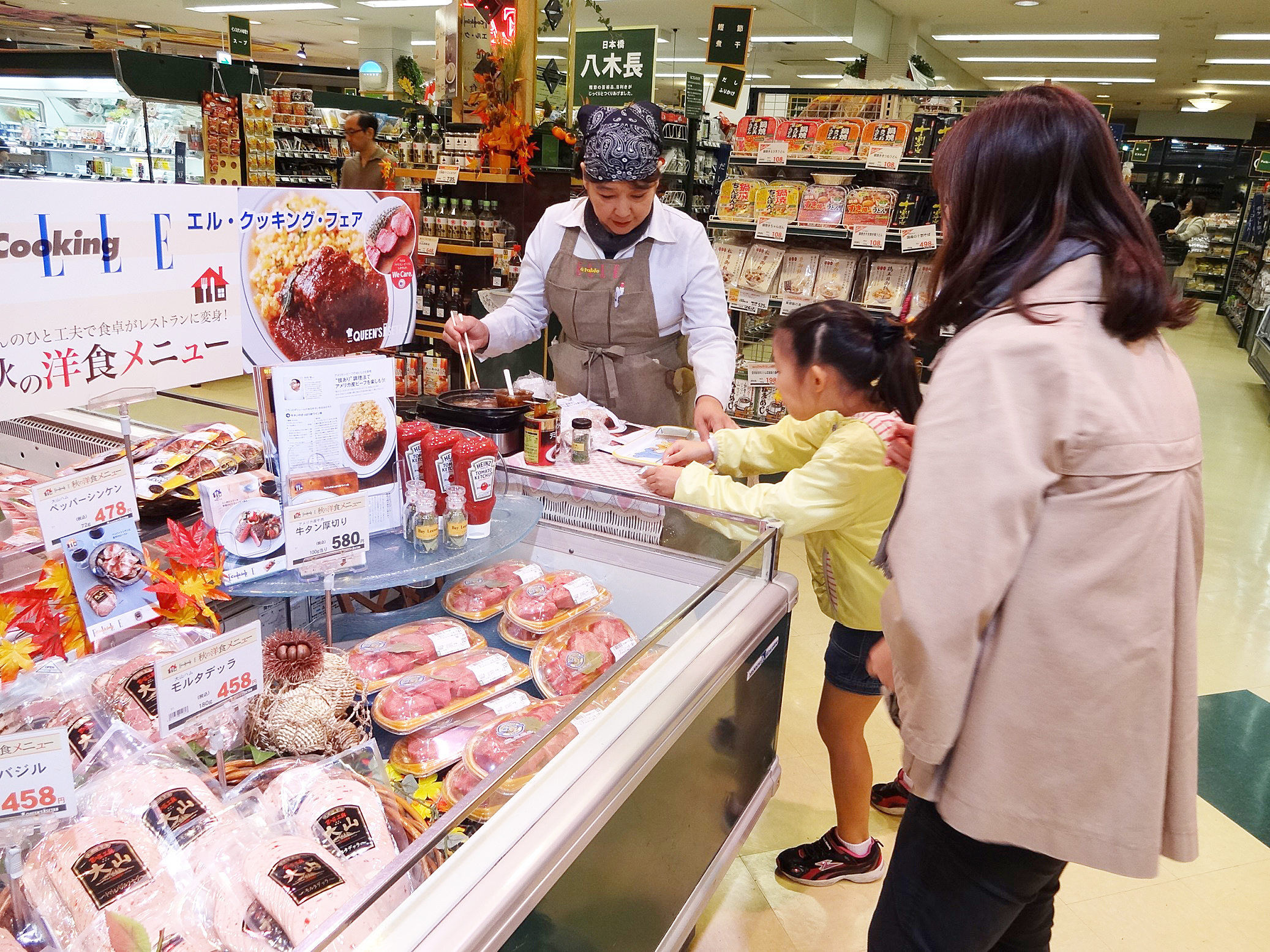 Beef tongue in Japanese retail promotion
Dan Halstrom commented: "In Northern Japan, particularly around the Sendai area, tongue is everywhere. It's often thinly sliced, marinated and grilled in a special cooking style called Yakiniku."
Altogether there are 22,000 Yakiniku restaurants in Japan that serve a range of beef cuts though many feature only tongue dishes.
Dan Halstrom enjoys tongue Yakiniku style: "It has a fantastic texture and the taste is superb. It's a good example of a delicacy that's been developed in the mainstream over recent times."
Japanese devotion to US tongue was clearly evident after the 2003 US BSE beef ban. There was a noticeable decline in Yakiniku restaurant numbers.
Australian grass-fed cattle that replaced US corn-fed cattle struggled to appeal to Japanese taste. Mr Halstrom said: "The Yakiniku restaurant industry contracted by 30 per cent over five years, without US beef and offal products."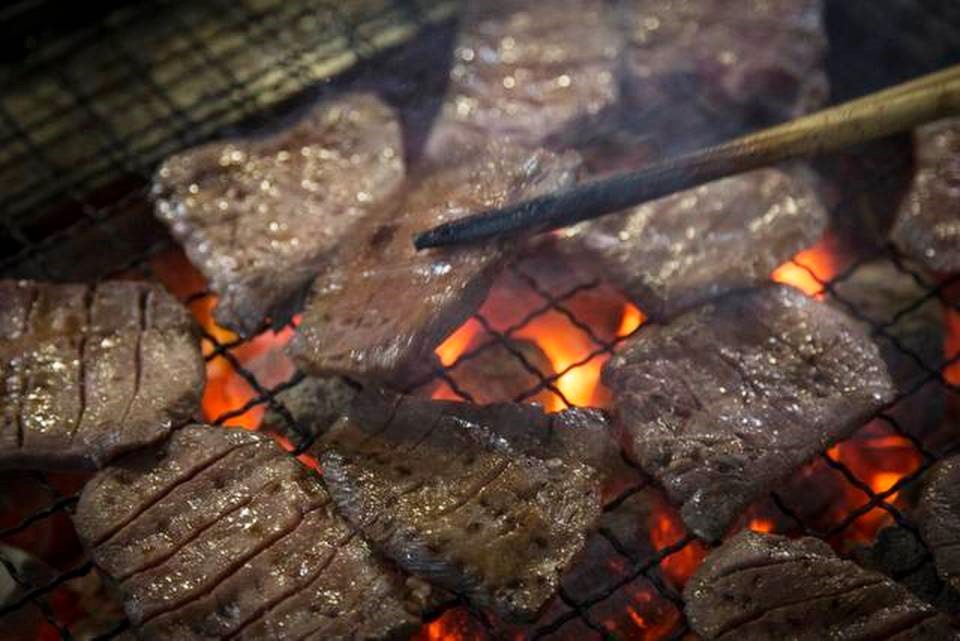 Beef tongue grilled Yakiniku style in Sendai
Similarly, the demand for tripe is growing with increased sales in Latin America, but Peru stands out as the number one destination for US tripe; Peruvians cannot get enough.
Peru, with a population of approximately 30 million, imports some 30 million pounds [13.6 million mt] of variety meat annually with 30 per cent coming from the US most of which is tripe. Dan Halstrom commented: "We are seeing many different specifications of tripe for the Peruvian market."
The range of consumable cattle fifth quarter beef organs and tissue varies. The majority of the fifth quarter has a potential customer somewhere in the world. In this context, what officially constitutes organ meat has proven crucial for US export with some countries.
Taiwanese government food safety lawmakers do not consider bone marrow, oesophageal meat, head meat, cheek meat, tallow and blood vessels to be internal organs and therefore specified risk material (SRM). Under Taiwan's Ministry of Health and Welfare regulation, when classified this way, the threat to food safety from contamination with BSE is removed.
Justification for this decision by the Taiwanese government included The World Organisation for Animal Health's (OIE) lowering the risk to human health to 'negligible risk' from 'controlled risk' for US beef.
Although there is already a considerable amount of US offal currently exported to countries within the Pacific region, approval of the Trans-Pacific Partnership (TPP) would further expand these opportunities by reducing tariffs and other trade barriers.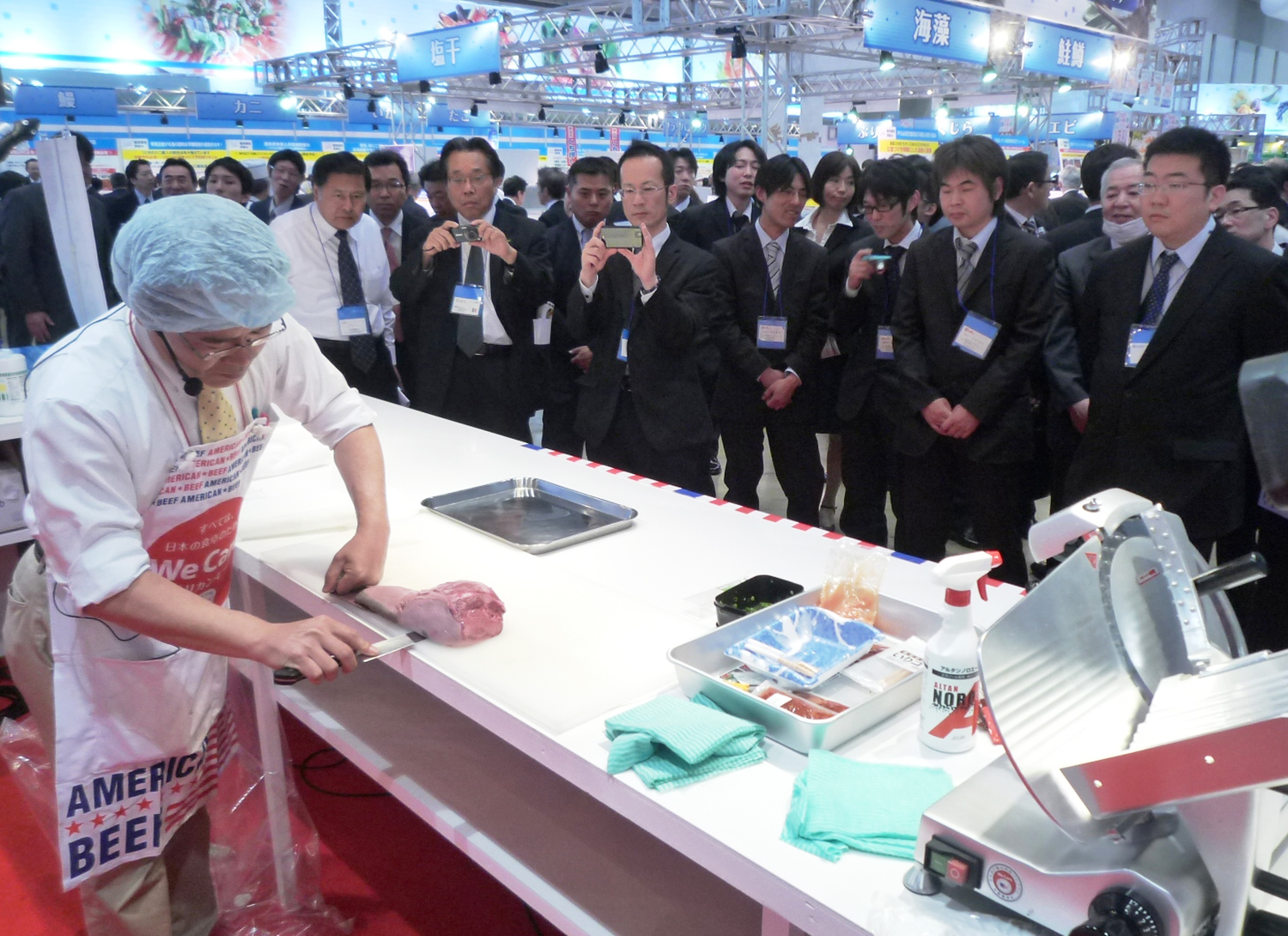 An USMEF beef seminar in Japan
In Japan, the largest importer of US beef and offal, the current 12.8 per cent import tariff on US tongue would ease to zero over 10 years. This could level the playing field with Australian beef producers who now enjoy a bilateral agreement with Japan. TPP participant Vietnam is set to eliminate its 15 per cent tariff on US beef offal over a period of eight years, and other potential offal destinations such as the Philippines and Indonesia have expressed interest in joining TPP in the future.
In 2015, EU beef exports to Japan were just £3.98 million. Pre-Brexit, seven European nations applied to Japan to export EU beef and offal on a bilateral basis. While the globalisation of the meat trade may increase competition for the US, particularly with variety meat to lucrative markets like Japan, the US is likely to remain the dominant player for the foreseeable future.
John Wilkes
Freelance journalist
John Wilkes is a former UK sheep and beef producer now living in Washington DC. His experience in both the UK and US gives him a unique perspective on livestock and food production.
Nowadays he writes and consults about livestock and agriculture. He also hosts a broadcast radio programme called The Whole Shebang on Heritage Radio Network from Brooklyn, New York.
John is a board member of The Livestock Conservancy in the US and a member of The American Sheep Industry Association.