What Does the Future Hold for Precision Dairy Farming?
Speaking at the recent AHDB Dairy Discover, Innovate and Grow conference, Dr Mark Rutter from Harper Adams University said that the dairy sector is a key player in the move towards precision livestock farming.
While precision farming is usually discussed in terms of the arable sector, there are many opportunities to improve the use of technology on dairy farms.
Some data can already be collected automatically on dairy farms, such as when the cows are coming into oestrus, measures of rumination using activity monitors, and measures of foot health using mobility scoring pads. Automated milking and automated feeding systems also exist currently.
Mr Rutter said the big area of opportunity was getting all these different devices to talk to each other, thus improving the efficiency of the farm. More uses can also be extracted from the data that is already collected, through improved analysis and integration of data.
The farmer can then use the data and technology to improve decision-making.
Mr Rutter went on to give some examples of how he thinks dairy might look in the future.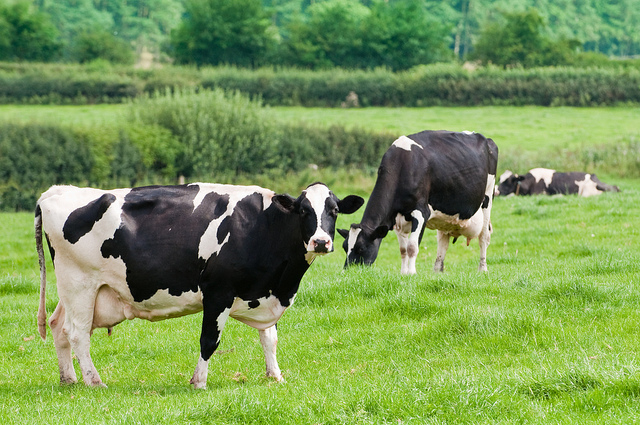 Smart housing
Although out-wintering cows can work, the climate of the UK makes this difficult.
Studies have shown that cows with free access to pasture produced 6.7kg per day (25 per cent) more milk.
On the other hand, another study at Harper Adams where cows were able to choose between pasture or indoors showed that the use of the indoor area increased as autumn (fall) progressed and weather deteriorated.
These patterns suggest that facilitating cow choice between indoor and outdoor conditions may be beneficial to comfort and health.
Mr Rutter suggested that a reactive building could give cows the best of both worlds and allow cows more of a choice about their environment.
The technology already exists to allow side curtains on barns to open and close to increase or decrease ventilation depending on the weather.
Mr Rutter suggested that curtain controls and temperature sensors could be combined with cow movement sensors to see whether cows liked a change in ventilation.
For example, if one curtain opened and all the cows moved out of that area into areas with closed curtains, an automated system could conclude that the cows did not like the new breeze and close the curtain again.
Although these technologies already exist, they are made by different companies which makes integration more difficult. Mr Rutter also said another difficulty with this kind of innovation might be that the public would not like it, especially if it resulted in the cows spending less time outdoors.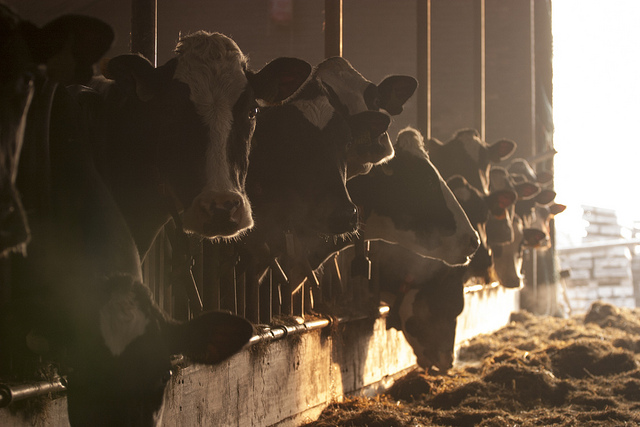 Precision grazing
Mr Rutter identified grassland management as another area with scope for improvement through the use of technology.
The key to this would be to measure the forage available, and then match this with the requirements of the cows. Controlling access to grass improves use of pasture.
Grass should be managed to an optimum sward height, because if the grass is grazed too low, the feed intake of the cows will be reduced.
The technology already exists to measure pastures so that cows can be removed when they have eaten enough of the grass. There are even opportunities to use satellites to look at grass cover in combination with ground-based measures.
In addition, timed release gates and robotic fences can be used to control cow access, and these technologies in combination could ensure cows are moved on when they have reduced sward height to optimum.
However, Mr Rutter said the cows themselves could be used to measure when they have finished eating sections of pasture.
The sounds cows make can be recorded and the signals analysed to see how often the cows are biting and chewing. When the sward height gets too low, the cow starts to do many bites and few chews, as each mouthful is only small.
Such 'bioacoustic' monitoring could be combined with activity monitors to improve accuracy, and could define when the gates are opened to the next section of pasture.
Benefits for both farmers and the public
Mr Rutter concluded with the idea that using precision farming could have great scope for efficiency improvements without further intensifying production, which would be palatable for consumers.
Technology could also bring consumers more information about the food they buy, for example by finding out production information by scanning a code.
All in all, Mr Rutter said increased adoption of precision technologies could be a boon for dairy farmers' image, as it could also lead to improved cow welfare and reduced pollution.