What Can Dairy Care365™ Do for You?
Every day at Bridgewater Dairy, LLC, 240,000 pounds of milk – that's more than 28,000 gallons – are marketed from northwestern Ohio to bottlers and supermarket chains throughout the Midwest.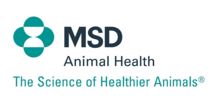 The single site operation founded in 1998 has grown to four separate entities – Bridgewater Dairy, Bridgewater-Indiana Dairy, Bridgewater Farming and Oakshade Dairy – which milk more than 5,000 Holstein dairy cows on 5,000 acres of farmland on all operations combined.
The founder, Leon Weaver, V.M.D., says that he owes his success to treating his livestock well, which starts with a structured animal care training program. As a veterinarian of more than 40 years and a dairy producer of nearly two decades, Dr. Weaver has garnered a wealth of insight and experience on what a proper training program entails.
"The first and most important step is to write solid standard operating procedures," Dr. Weaver says. "The more difficult thing is to breathe life into them so there is a positive impact on what goes on every day. It's about setting a workplace culture. We could put up a sign that says, 'we don't abuse animals here,' and walk away, but if that's all we did, then nothing would be accomplished."
Dairy Care365TM Training Modules and Hands-On Learning Enhance Employee Training
It's a challenge to ensure that each of Bridgewater's 40 employees across four different locations all receive the same education on best practices.
"To get across that chasm as we've grown, we've formalized our training programs," Dr. Weaver says. "Whenever we decide to develop a training module, our first question is what good resources are out there – that's how we began implementing the three Merck Animal Health Dairy Care365TM modules into our training program."
The Dairy Care365 modules are combined with the educational materials developed at Bridgewater to establish clear, detailed instruction on all aspects of care for the dairy animals. After viewing the modules, the dairy's employees participate in hands-on training.
"We only certify a few individuals in euthanasia," Dr. Weaver says, "but, with the other two modules – 'Introduction to Dairy Stockmanship' and 'Moving Cows to the Milking Parlor' – each employee is required to participate."
The comprehensive program that Dr. Weaver created, supplemented by the Merck Animal Health training modules and the "boots on the ground" approach, has prepared employees for routine, every-day animal care protocols, as well as unexpected or emergency situations that happen from time to time.
"While we were having some work done on an alley, an interesting situation developed," Dr. Weaver says. "The construction workers were just getting to the part that connects two barns together, which was where 300 cows wanted to walk. The cow pusher saw the men crawl out of the lane and reacted quickly enough that the herd was able to bypass the situation. It made me feel good seeing him do that. From his perspective, it was like 'well everybody knows that,' but from mine, almost no one does without appropriate training."
The Bridgewater Training Program Boosts Staff Morale
The Bridgewater training program, including the Dairy Care365 Training Series, has had an uplifting effect on Dr. Weaver's staff. The employees have exhibited more positive attitudes at work and a stronger sense of advocacy for animal care and Bridgewater's livestock.
"It communicates to employees that their job is important and how they do it matters – that there are standards of care that are important," Dr. Weaver says. "It creates a level of achievement and good feelings about their contributions. That is invaluable to how we operate and to the sustainability of our business."