Crop Rotation Key For Corn Results
Increasing maize planting density can lift dry matter yield without damaging quality, but only if crop rotation and moisture are right, says a Virginia forage expert.
Dr Gonzalo Ferreirra, extension scientist at Virginia Tech, has emphasised that a recent study showing a a corn/maize field perform well did so after a corn grain rotation, allowing for a long fallow period, and ample rains.
Between fallow and harvesting a total of 28.1 inches of rain fell after crop density had been lifted from 24,000 to 36,500 plants per acre.
In a trial emulating the Journal of Dairy Science report, Virginia tech staff followed a ryegrass silage crop with corn/maize.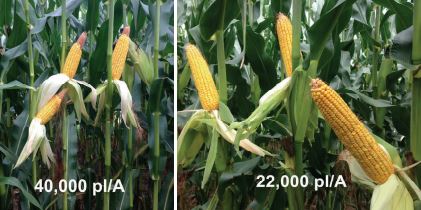 Corn plots were planted with 22,000, 28,000, 34,000, and 40,000 plants/acre in early May, writes Dr Ferreirra. In mid-August, when the corn crop was in the early dent stage, we measured dry matter yield of the plots and observed that, in this case, dry matter did not increase when corn was planted at higher densities.
These partial observations suggest that increasing plant density to obtain more silage yield is not ensured with intensive rotations, such as double cropping for silage, writes Dr Ferreira.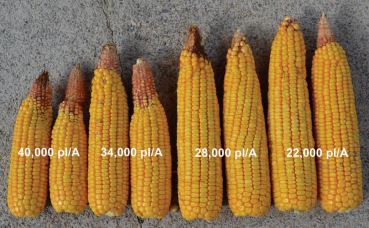 In regards to the quality of the silage, we still need to analyze the samples we collected from the plots. However, increasing plant density decreased substantially the size of the ears and the number of kernels per ear (see attached pictures).
This suggests that starch concentration could be decreased at higher plant densities. Hopefully we will confirm this once we have the nutritional composition for the different planting densities.