Managing Cows Individually
Nigel Lok, Robhoek Farm, milks 700 dairy cows on a grassbased system in South Africa. His philosophy is that every single cow in every herd is different, and that is why cows must be managed individually. Charlotte Johnston, TheCattleSite Editor reports from the British Cattle Breeders Conference 2011.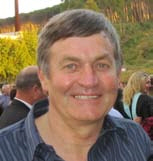 To improve milk production, herd profitability and health, Mr Lok focuses on feeding his cows as individuals.
Feeding heifers
"Heifers are not a cost, they are an investment," said Mr Lok.

Heifer calves are fed 180 g of protein per day at birth for optimal growth. Cream milk powder is added to the fresh milk, to increase the protein. On top of this, calves are fed a 22 per cent protein concentrate, which includes maize, soya and minerals.

It is important that calves are fed no roughage until they are weaned, and roughage is restricted up until six months of age, Mr Lok said, to aid rumen development.

He says there are three main components of a cow diet.

The first is roughage, for which costs between $70 - $200/ mt DM. Secondly supplements such as maize silage, or apple pulp are fed, which can cost between $140 - $250/ mt DM.

The final and most expensive component of the diet is concentrates, where the cost ranges between $300-600/ mt DM.

Mr Lok ensures that all grass is utilised by overstocking the farm, then feeds a supplement of apple pulp on top.
Dry cows
Cows are dried off at their post calving weight - which is at a condition score of 3.5. In the last 55 days, it is essential that cows and pregnant heifers gain 60 kg just to maintain condition.

Cows that have a condition of less than 3.5 are put into the close-up herd, and fed extra until they achieve a body condition score of 3.5. They are scored every two weeks.

During this period, although intake falls, energy demand increases. Because of this, Mr Lok feeds a high potassium pasture as a substitute in the pasture during the close-up period.

"It is really important to focus on feeding during the dry period," says Mr Lok, "to ensure the cows are in their prime condition post calving, when they are producing milk."
Fertility
At 108 days of age, calves have a weight target of birth weight plus 200 kg, and at six months, Mr Lok expects calves to be 30 per cent of adult mass.

Heifers are artificially inseminated at 56 per cent of adult mass from 13 months of age onwards. "Heifers need to be as close as possible to full adult weight at their first calving," said Mr Lok.

Mr Lok said that cows which are 100 kg heavier at their first calving, will produce 1000 kg more fat corrected milk (FCM), which increases to 2300 kg more at second and third lactations.

This significant increase in FCM is only one benefit, cows 100 kg heavier at first calving will also have a 14 day shorter calving period. Mr Lok looks for cows, closer to 500 kg.

The majority of cows, 69 per cent, cycle between 18-25 days. Pedometres are the only source of heat detection used and all cows are artificially inseminated (AI).

"Between 90 to 110 days post calving is when the best conception rate has been identified," said Mr Lok. During these 20 days, the more expensive sexed semen is used. About 39 per cent of the herd are AI'd with sexed semen.

Before cattle are inseminated, the vet tips the pelvic girdle to increase chances of conception.

"By growing the heifers correctly there are no calving issues," said Mr Lok.
Feeding in the parlour
Cows are fed in the parlour with a specifically made individual ration, because cows have different genetic capabilities as well as different metabolic rates.

Concentrates are by far the biggest input cost on the farm. Mr Lok said that it is more cost effective to feed the ingredients that make up concentrates separately to individual cow requirements.

"To do this accurately requires a range of sensors such as milk meters, scales, activity meters, in-line measurement of butterfat, protein, lactose and SCC as well as the software to compute the data," he said.

Mr Lok said that often nutritionists design rations for the average cow in the herd. But very few cows are average, he said. The biggest cow in the herd, is likely twice the size of the smallest. the lowest butterfat is less than half the highest etc.

The software used in Mr Lok's parlour takes into consideration target BCS, stage of lactation and lactation number, when designing individual cow concentrate menus.

The system can make use of four different feeds and adjust levels daily based on a ten day rolling average of milk, butterfat, weight, etc.

Cows are weighed after every milking using a walk-over scale. The precision feeding system, will automatically feed up any cows that are underweight post calving. This system also helps identify cows which are developing other health problems.

Analysing milk also helps Mr Lok identify mastitis and sub-clinical rumen acidosis (SARA).

"Lactose down, conductivity up, increasing restlessness and a fall in milk production, are all signs that a cow is developing mastitis. Butterfat content will also shoot up," says Mr Lok. Identifying these problems early on, means the problem can be treated before it develops any further.

If the ration design is correct and concentrates are allocated as a percentage of body weight, then acidosis is severely limited.

If the average fat/ protein levels fall below 1.6, then Mr Lok will keep an eye open for SARA. Cows that have an average fat/ protein level of 1, are automatically treated with bicarb and mag oxide in the parlour.

Bio-chrome is very expensive and cows require it only from day -24 to day +100. Cows are automatically fed chrome during this period.

Ag sulphate is fed from day 0 to day 10 to counteract subclinical milk fever and staggers as a result of very high grass potassium levels.

Hydrochloric acid is pumped onto concentrates from day -10 to +1. This works very well to counter milk fever.

Anionic salts are fed from day -24 to calving.

Propylene glycol is sprayed on the cows concentrates for the first two milkings and also potentially ketotic cows and cows with metritis.

A pour on de-wormer like Eprinex is applied at five days post calving to keep cows worm free till after peak.

Concluding, Mr Lok said that although smaller animals are more efficient per kg/ bodyweight; larger cow are much more profitable as they fill the tank.
The benefits of feeding cows individually
Fat corrected milk per cow is 45 per cent higher than Mr Lok's district average
Kilogram FCM per hectare is 45 per cent higher
Concentrates fed per kilogram FCM is 30 per cent less
Nitrogen used is 30 per cent less, with no P or K
Inter-calving period is 375 days – no bulls are used
Age to first calving is 23.5 months
At calving the average BCS is 3.45
March 2011