Controlling What You Can
By Nancy Noecker - Cow Calf Specialist, OMAFRA. As the fall run of calves starts, producers always watch the prices with a great deal of interest.

There have been years when we gleefully watch the prices ratchet up or hold at a high level and then there are the years when we watch the prices with a fair bit of trepidation. With the soaring Canadian Dollar and soaring corn prices this year seems to be set up for the latter.

So as a calf producer what can you do as we move into the fall calf run, other than wring your hands and worry? You can't change the Canadian Dollar, and you can't change corn prices. You need to consider what you can control in marketing the calves.

You can control when you sell. Do you have to sell right now? Does the opportunity exist either on your own place or through a custom arrangement to background or even finish the calves? Even if the answer to that is yes, consider it very carefully and put pencil to paper to decide if that is a road you wish to follow. Are you taking into account the feed costs, your interest costs, health costs, possible death loss, and the tax considerations? Can you pencil out a profit? If not then the first loss may be the best loss.

You can control where you sell. Are you selling in the right place or specific sale for your type of cattle? Many specific sales for breed types or styles from - Laura's Lean sales, Angus, Limo influence, black, Char-influence are scattered around the province.

You can control what the vaccination/processing protocol is for the calves. For the last 15-20 years properly vaccinated, processed calves have generated a premium over equivalent non-prepared calves, if sold in large enough sale groups. One lot of prepared calves in a regular sale may not generate any extra. The market indicates a preference for Modified Live (ML) vaccine in the calves and pre-breeding to the cow-herd. Age Verification is another positive feature for many feedlots. The system isn't perfect but the cow calf producer is the only one who can attach the information to the calf. The feedlot can't make it happen later when they need it. So do the Age Verification and promote that the calves are age verified.

You can control how you sell. That may be through an auction mart, or a cattle dealer or direct. All have pro's and con's to them. However, you can do some salesmanship no matter which method you are using. Have you called the buyers of your calves from the last few years? Have you asked them how they liked your calves? If you are talking to them you can promote whatever your animals advantages are - great genetics or health or processing or started on feed. Then make sure they know when and where your calves will be on offer next year. Every extra bidder is more money for you.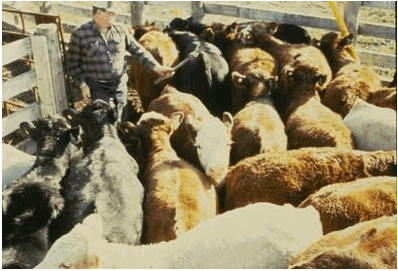 Figure 1. Processed calves command a premium.
You can also control the age of calves you sell. Follow the markets. Are the heavier calves selling better or the lighter ones? Can you sell part of the crop and hold part? If heifer calves are severely discounted relative to steers, is this the year to keep more heifer calves back as replacements and sell off more of the cows? This could be an advantage if you are in an area that is really short of feed. A 500 lb. heifer calf eats a lot less that a 1400 lb cow. While you will be short that many calves next year, you will also be starting the next cycle with a very cheap cow.
You also control your Cost of Production (COP). It isn't a pretty or popular topic to discuss, but it may be the ultimate factor deciding who stays in the business and who exits. You need to start with knowing what your own COP is for your herd. Then you need to look at ways to cut it down. Depending on your outlook, this may be a case of riding out the down part of the cycle for a few years, or it may require a more long term fundamental change in your cow herds' type and keeping costs.
Ultimately, you control your outlook, attitude and knowledge base of the Industry. The CASS program (Canadian Agricultural Skills Service) is available to any producer/family that nets less than $ 40,000. If you qualify it allows you to select the educational opportunity that you think will help you to prosper in the Industry.
A little forward planning won't change the whole cattle market, but it may help you to make the best of a less than ideal situation, as you focus on What You Can Control!
November 2007