GB cattle prices continue to move down - AHDB
Possible shifts in demand cited as the cause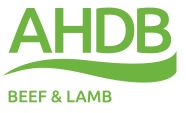 The average Great Britain deadweight price for prime cattle was 432.5p/kg in the week ending 13 August, down 2.2p/kg on last week, a drop of 1%, wrote AHDB lead dairy analyst Patty Clayton in a special report. The all-prime average has been declining steadily since the beginning of July, as slaughter numbers have been generally higher. It may also be that shifts in demand into less expensive cuts are weighing on carcase values.
All categories of cattle saw weaker prices with steers back 1.9p to 433.9p/kg, young bulls down 3.1p to 425.2p/kg, and overall heifers 2.6p/kg lower at 433.0p/kg.
Overall cow prices also dropped in the week, averaging 348.1p/kg, 2.5p below last week's average price. Within this overall price, O4L spec cow prices fell by 2p/kg to 372.6p/kg. While prices have been stable or declining since April, they remain at historically high levels. On average, the overall GB deadweight cow price for the week ending 13 August was 53.4p above last year's average, while O4L spec cows were achieving 55.6p/kg more than a year ago.
Prime cattle slaughter stood at an estimated 30,000 head, down 1% from the previous week, and equal to slaughter numbers in the same week a year ago. Cull cow numbers were also unchanged from last year, although up 2% on the previous week at an estimated 10,300 head.