FrieslandCampina Engro Pakistan launches Pakistan–Netherlands Dairy Development Centre
The Pakistan-NDDC aims to improve quality and productivity throughout the Pakistani dairy chain by sharing expertise between Dutch and Pakistani partners.
FrieslandCampina Engro (FCE) launched the Pakistan-Netherlands Dairy Development Centre (NDDC) together with the University of Veterinary and Animal Sciences (UVAS) last week. The activities of the centre will focus on sharing Dutch dairy expertise with Pakistani experts and decision makers in dairy research and the dairy industry.
The Netherlands has a long history and vast experience in producing high quality milk in an extremely efficient manner. The centre aims to build a bridge in this dairy expertise between The Netherlands and Pakistan. In the triangle Dairy Companies, Government and Academic world, an annual programme of conferences, training, research projects, PhD development, experience visits and policy development will be offered.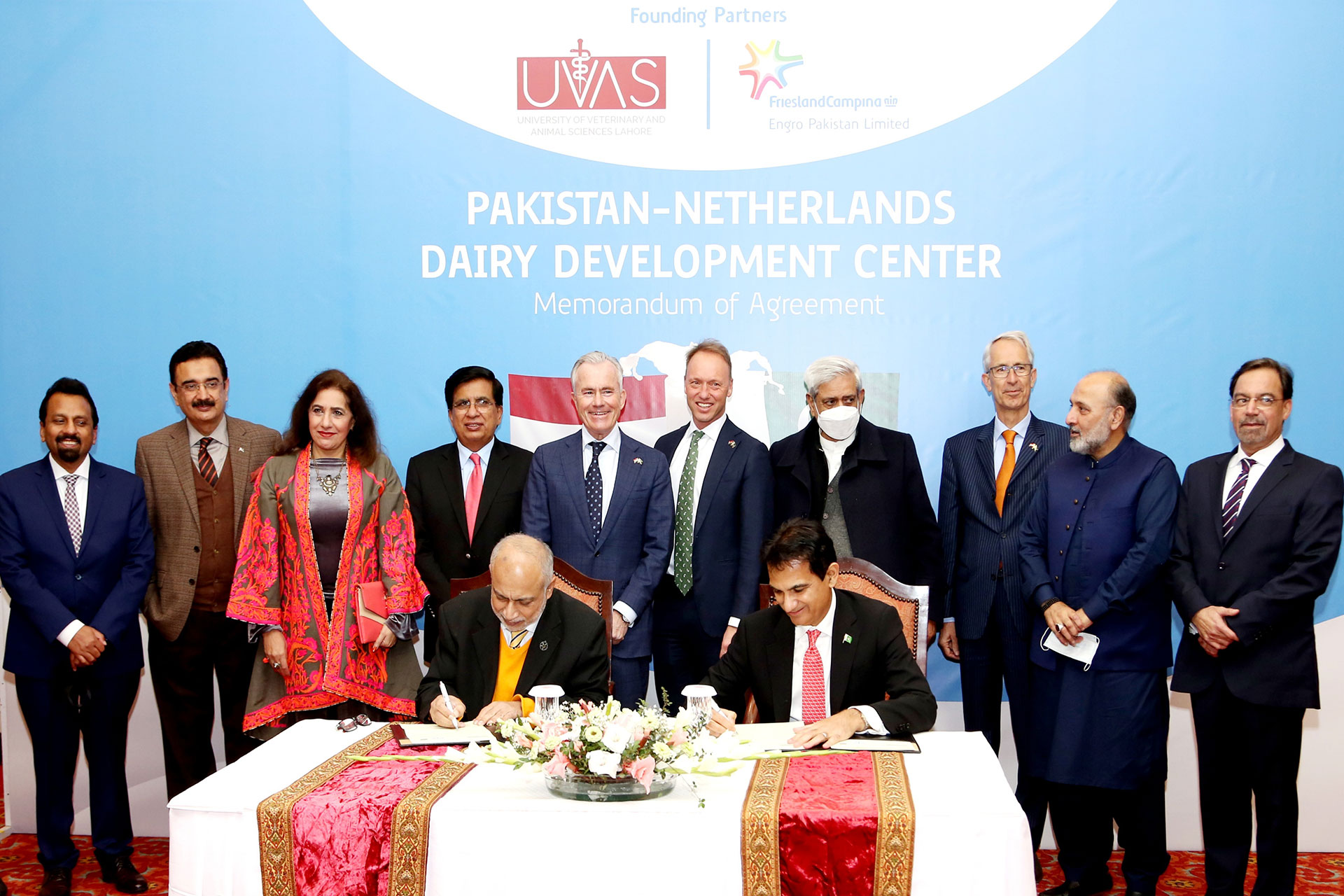 "With FrieslandCampina's expertise in dairy and our 'grass to glass' approach, we are committed to promoting the growth and development of the local dairy sector in Pakistan," said Ali Ahmed Khan, Managing Director, FrieslandCampina Engro Pakistan. "Besides the dairy development activities that FCE has already been executing for many years, the centre will accelerate in filling in the needs for knowledge to further professionalise the Pakistani dairy sector."
The Pakistani dairy sector is the fourth largest in the world, serving a nation with a fast-growing population. The seasonality in milk production, however, incurs issues in supplying the market year-round with healthy and safe dairy products. Moreover, the need for good quality feed and breeds is growing fast to live up to the growing demand. Knowledge is a key solution to deal with these challenges and work towards a year-round efficient farming system, ready to feed the future in a sustainable way.