Rising UK dairy prices squeeze wholesale-retail price margins
Retailers likely to increase prices
In a recent Agriculture and Horticulture Development Board (AHDB) report, Dairy Analyst Katherine Jack said UK wholesale prices for dairy products have risen sharply in recent months, adding that market dynamics look set to keep them supported in at least the short-term.
"But, will this translate to an increase in consumer prices?" she asked. "If we take the retail and wholesale prices for mild Cheddar as an example, we can see that historically the retail price is much steadier than the wholesale price."
According to data from Kantar, the wholesale price fell by £1,775/t between January 2014 and April 2016. Meanwhile, the average retail sales price didn't bottom out until June 2016, and fell by only £788/t between Jan 2014 and that point.
When the price then jumped back up for wholesale – rising by £1,575/t between April and December 2016 - retail prices didn't really start rising again until the end of the year, and only rose by £250/t between November 2016 and April 2017, said Jack.
Before the recent uplift in prices, the wholesale mild Cheddar market was steady for quite some time. In November 2018 the margin between the wholesale and retail prices was £2,695/t. By July 2021, it had narrowed by only £385 to £2,310/t, partly from a slight increase in the wholesale price and also from a gradual decline in the retail price. However, by November 2021, the most recent month for which data is available, a sharp increase in the wholesale Cheddar price meant the margin had shrunk by £490 to £1,820/t in just 4 months, said Jack.
"Assuming the retail price remains unchanged for January, the margin will be just £1,500 per tonne, the smallest it has been on our records – going back nine years," she said.
"It's not as easy as saying that because wholesale prices have increased, retailer prices should also increase," she added. "Most retail buying is done on long-term contracts, rather than spot prices. However, when spot price increases are sustained, processors will, quite rightly, compare the returns they can get through the various market channels. In other words, the spot prices will influence contract prices when it comes to negotiation."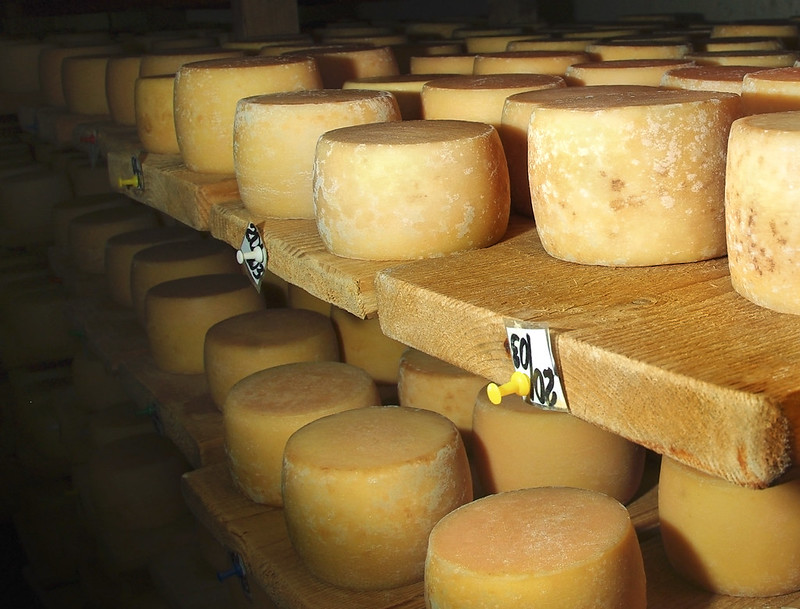 "On the other side, the average retail price is based on what's paid by shoppers," Jack added. "If the retailers' prices do go up, some shoppers tend to trade down to cheaper product, resulting in less fluctuation in the overall average price."
It's also not just the wholesale price of cheese that will affect processors' selling prices, Jack clarified. The margin between the retail and wholesale price needs to cover all the costs of taking the bulk product from factory to shelf – cutting, packaging, packing, transport, and labour - and these costs have all risen significantly over the last year.
"With upwards pressure coming from all these different aspects, it is becoming more likely that retailers will have to increase their prices," said Jack. "But, the pressure to keep consumer price inflation under control will fight against this, making it a key watch point in the coming months."