Arla doubles CO2e target for operations to meet 1.5°C
Next steps include transition to fossil-free fuels for milk tankers and distribution trucks
Farmer-owned dairy group Arla Foods is scaling up its climate target for operations from 30-63%. The new target has been approved by the Science Based Targets initiative as consistent with reductions required to keep global warming to 1.5°C.
The company plans to convert to fossil-free trucks, green electricity and low-energy solutions.
After having implemented Climate Checks on almost 8,000 Arla farms to accelerate the decarbonisation at farm level, Arla is now increasing its measures in production and logistics to further combat climate change.
With a new target to cut 63% of the greenhouse gas emissions from production, logistics and energy usage by 2030 from a 2015 base year, Arla is doubling its previous 30% reduction goal.
Between 2015 and 2020 Arla has reduced its emissions from operations by 24% and the next steps include a transition to fossil free fuels for the full fleet of milk tankers and distribution trucks and a shift to renewable electricity and low-energy solutions across the Company's production sites and offices.
The new 2030 target has been approved by the Science Based Targets initiative (SBTi) as consistent with reductions required in scopes 1 and 2 to keep warming to 1.5°C, the most ambitious goal of the Paris Agreement. Until now, Arla is one of only 61 food and beverage processors globally and one of the first farmer-owned dairy cooperatives in the world to have a 1.5°C target approved by SBTi.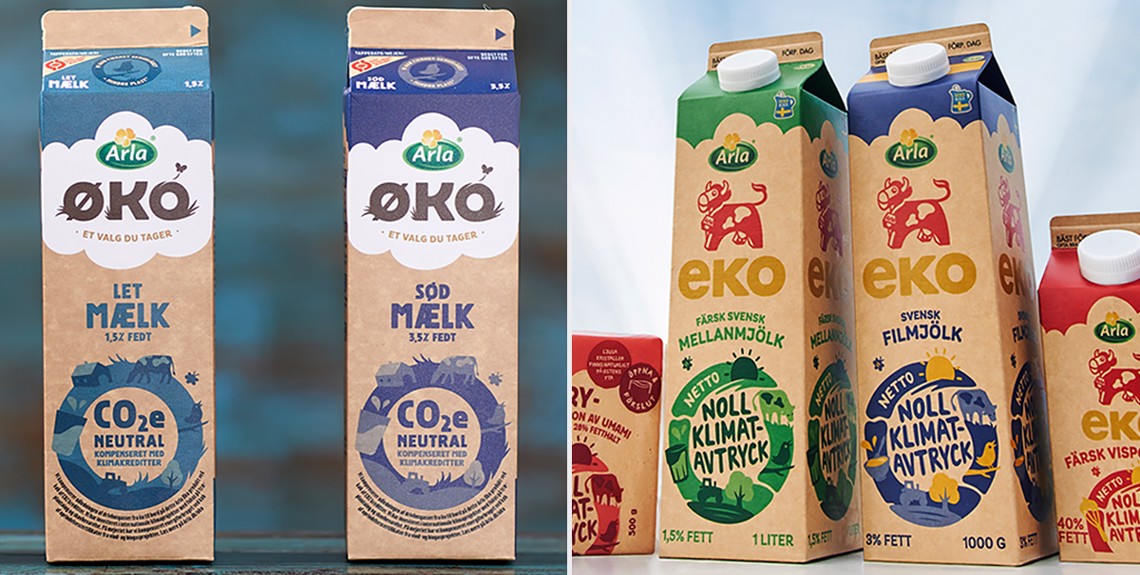 "We are very pleased that the Science Based Target Initiative has deemed our target in line with what the latest climate science says is needed to meet the goals of the Paris Agreement," said Peder Tuborgh, CEO at Arla Foods. "Dairy is widely enjoyed across the world and demand continues to grow, not least because of its richness in protein and calcium, its versatility and affordability. Together with our farmer owners, we have a tremendous appetite for leading the decarbonisation of dairy, so that people can continue to trust and enjoy dairy products."
Arla will be investing heavily in sustainability actions across its value chain as part of its new corporate strategy Future26. As previously communicated, Arla is prepared to increase its total investments by 40% to 4+ billion EUR and sustainability is a key investment area. On top of the Company's investments, Arla's farmer owners will need to make significant investments individually to reduce the greenhouse gas emissions at farm level.
"Our owners stand strong on their commitment to climate action," said Tuborgh. "The investments and change of practices that this requires from them are significant, which is why we have ambitious plans for how to turn their actions into value for our customers and consumers and why we will continue to share our data and knowledge with governments to show where their funding for the agricultural sector can have the greatest impact."
Arla Foods is an international dairy company owned by 9,400 farmers from Denmark, Sweden, the UK, Germany, Belgium, Luxembourg and the Netherlands.