US meat packers triple net profit margins during pandemic
Transportation, labour were not the cause of rising costs, report finds
The four largest meat-processing companies, which control 55-85% of the market share for beef, pork and poultry, have taken advantage of their market power and lack of competition to effectively increase their net profit margins 300% since the beginning of the pandemic.
According to White House economics advisers, many of the supply chain issues affecting prices, including changes in demand patterns, bottlenecks and shutdowns, are related to the pandemic. But some of the price increases impacting Americans are due to greedy corporations - America's four largest meat processors control 55-85% of the market for beef, poultry and pork - that have increased meat prices while underpaying farmers.
"Dominant corporations in uncompetitive markets [are] taking advantage of their market power to raise prices while increasing their own profit margins," National Economic Council Director Brian Deese wrote in the White House report.
In September, the White House economics team said meat prices were the biggest contributor to rising costs at the grocery store, partially because just a few corporations dominate meat processing. The November Consumer Price Index said more of the same: meat prices are the single largest contributor to the rising cost of food people consume at home. In fact, according to the report, beef, pork and poultry price increases made up a quarter of the overall increase in at-home prices last month.
The financial statements of the four largest meat processors - Tyson Foods Inc, JBS SA, Marfrig Global Foods SA, and Seaboard Corp RIC - show a collective increase of gross profits of more than 120% since before the pandemic, while their net income has surged by 500%. The four companies have also recently announced over a billion dollars in new dividends and stock buybacks, on top of the more than $3 billion that has been paid out to shareholders since the pandemic began.
While some have thought that rising prices are due to increased input costs, such as labour and transportation, financial statements contradict those claims. According to the White House report, their profit margins, so the amount of money the companies have taken after costs, has skyrocketed since the pandemic. Gross margins are up 50% and net margins are up over 300%.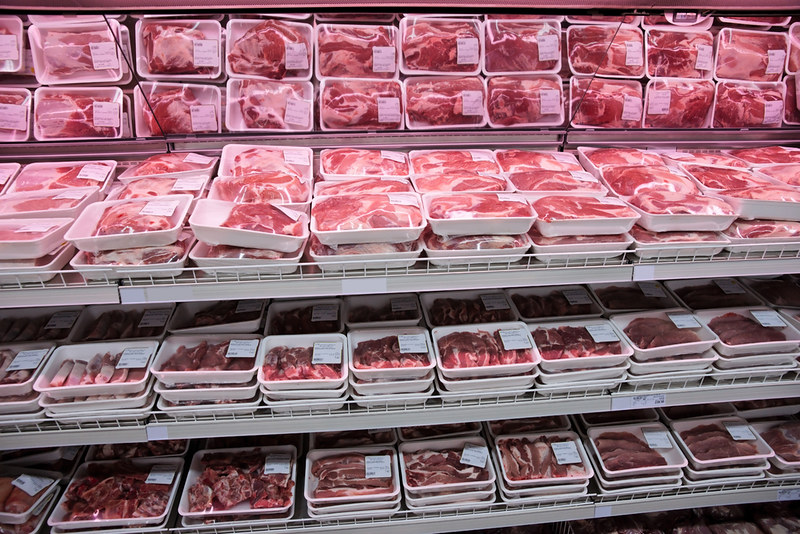 But as the report points out, not all profit-taking was fair. In its Q4 earnings call, for instance, Tyson Foods Executive Vice President Stewart Glendenning admitted that the company's pricing actions and strength in the beef segment led to approximately $5.6 billion of sales price mix benefit, a number that he further admits more than offset the higher cost of goods sales. As the White House report pointed out, beef prices increased by more than 35%, while the company was actually selling less beef than before.
If rising input costs were the cause, those profit margins would be not be inflated, as higher prices would be offset by higher costs.
"Instead, we're seeing the dominant meat processors use their market power to extract bigger and bigger profit margins for themselves," wrote Deese in the report. "Businesses that face meaningful competition can't do that, because they would lose business to a competitor that did not hike its margins."
In November, the USDA announced $32 million in support for 167 meat and poultry slaughter and processing facilities. The funding will help them to expand capacity and efficiency through the Meat and Poultry Inspection Readiness Grant (MPIRG) program.
"The meat price increases we are seeing are not just the natural consequences of supply and demand in a free market," Deese concluded in his report. "They are also the result of corporate decisions to take advantage of their market power in an uncompetitive market, to the detriment of consumers, farmers and ranchers, and our economy."