World food prices rising, FAO
It's the fourth consecutive monthly rise
The Food and Agriculture Organisation of the United Nations released its monthly Food Price Index (FFPI) report, revealing that food costs are on the rise.
In November, the FFPI averaged 134.4 points, which is up 1.6 points or 1.2% from October. While the increase from October to November of this year doesn't seem like much, the FFPI is up 28.8 points or 27.3% from November 2020.
This latest increase marks the fourth consecutive month of rising prices, reported FAO. The index is at its highest level since June 2011.
Among the calculated commodities, the highest increases were seen in cereals and dairy, followed by sugar. Meat and vegetables were down slighting from the previous month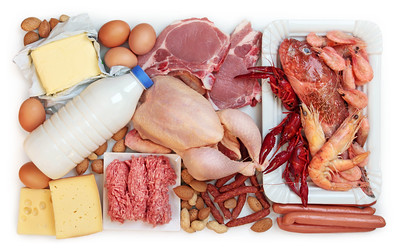 In November, the FAO Meat Price Index averaged 109.8 points, which is down 1.0 point or 0.9% from October. Although this is the fourth consecutive month the price index for meat has fallen, it is still 16.5 points or 17.6% above its value for November of last year.
Last month, international quotations for pig meat fell for the fifth consecutive month. FAO pointed to a reduced purchases from China, especially from Europe, as the driving factor behind the decline.
International bovine meat prices remained stable, as decreased quotations for Brazil's meat were offset by higher Australian export values, reflecting low cattle sales for slaughter amid high herd-rebuilding demand.
Poultry meat prices were also largely stable, as global supplies seemed adequate to meet demand, despite supply-side constraints, especially shipping container shortages and avian flu in Europe and Asia, the FAO report said.
In November, the FAO Dairy Price Index averaged 125.5 points which is up 4.1 points or 3.4% from October. Since last November, the price index for dairy has risen 20.2 points or 19.1%.
Driven by tight global availabilities and deleted stocks, international price quotations for butter and milk powders rose sharply in November for the third consecutive month. Strong global demand persisted, due, in part, to market uncertainty and anticipation of tightening markets.
Cheese quotations also rose slightly.