USDA funds methane reduction research
Researchers to conduct on-farm trials of innovative feed management strategies
The US Department of Agriculture (USDA) recently announced $577,440 in funding for a three-year project to explore innovative feed management strategies that can reduce enteric methane emissions in dairy cattle.The funding was part of the USDA's Conservation Innovation Grants On-Farm Conservation Innovation Trial program.
The project is a cooperative effort between Nature Conservancy, the Innovation Center for US Dairy, and the Institute for Feed Education and Research. Including project partner resource contributions, the project will total more than $800,000.
The project will work with up to 10 dairy farms based in Michigan and Wisconsin and will combine on-farm trials and demonstrations of emerging technologies. Engagement will be sought from key stakeholders, including farmers, farm advisors. industry carbon market players, and regulators for scaling the adoption of feed management strategies.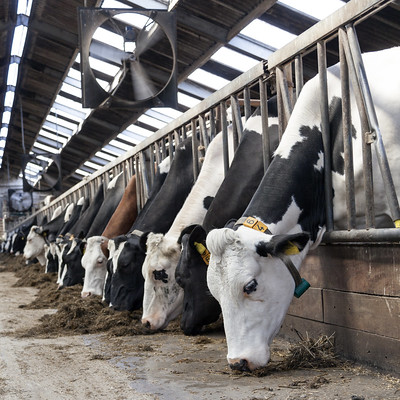 "The opportunity to work directly with farmers to test out feed management strategies, including the use of additives, and gain more insights, both scientific and anecdotal, will help the industry scale the adoption of climate-smart practices that are good for the planet and financially advantageous for operators," said Alisha Staggs, dairy program manager for The Nature Conservancy in North America.
"Our project will help inform greenhouse gas mitigation strategies for cattle, Natural Resources Conservation Service programs, and the development of protocols for measuring enteric emissions—all in service of mitigating one of U.S. dairy's largest emission sources," she added.