Favourable year for Australian dairy producers
After several challenging years, Australian dairy farmers finally had a year of favourable weather, which made for positive operating conditions on the farm.
In its annual report, Dairy Australia said the 2020/2021 season will be remembered as one of the best in recent memory.
Above average rain and warm temperatures during spring and summer resulted in a close to record large winter crop harvest and plentiful pasture growth. This significantly improved feed availability and lowered input costs for most farmers across the country, said Dairy Australia.
Positive conditions were coupled with historically strong farmgate milk prices. Most farmers reported profits for the 2020-21 season. As a result of these favourable conditions, many farmers decided to retain stock and shifted focus to rebuilding herds. The result of this shift is that Australia's national milk pool increased for the first time in three years, ending the season up 0.7% at 8,858 million litres.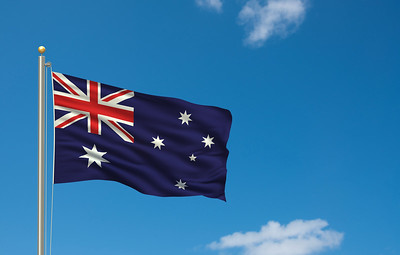 According to the report, Australia accounts for less than 2% of the world's estimated milk production but is still a significant exporter of dairy products. Australia ranks fourth in the world in terms of dairy trade. The country represents 4% of the global market behind New Zealand, the European Union (including the UK), and the United States.
In 2020/21 season, 32% of milk produced in Australia was exported, worth a total of AUD$3.3 billion. Almost all exported dairy was destined for Asia. China is Australia's fastest growing market by volume.