EU farmers remain concerned over Farm-to-Fork policy
EU farming union Copa and Cogeca says that the EU is deliberately delaying the publication of a technical report from the Joint Research Council on the Farm-to-Fork strategy and side-lining farmers in policy discussions.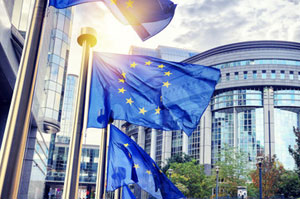 In an article, Euractiv showed that the long-awaited technical report on the Farm-to-Fork Strategy was ready to be published in January 2021. Copa and Cogeca regrets this delay, as the only study on the subject was American. This JRC report, could also have allowed the European Parliament and the Council, to have had preliminary discussions on the impact of the Farm-to-Fork and Biodiversity targets based on concrete data, even considering the limitations of the JRC study. The European agricultural community was also never informed nor consulted during the whole process.
The arguments put forward by the Commissioner for Agriculture to justify this delay are far from convincing and add to the list of recent contradictions on this matter. This cannot hide the fact that the Commission still does not have a comprehensive impact assessment on such a key policy initiative. Currently, no one is discussing the solutions and the blind spots pointed out in the studies that have been released in the meantime, be they carbon leakage to third countries or inequalities in terms of access to food.
Copa reports that it is just as eager as the Commission to end this debate on the necessity to carry out a cumulative impact assessment. The farming unions say that they will only acknowledge a comprehensive assessment because they want to understand where cumulative effects are likely to occur, so that they can finally move the discussion on from what seem to be arbitrary targets to debating concrete solutions based on facts and data.